Poker Site Sponsors Arena Football Team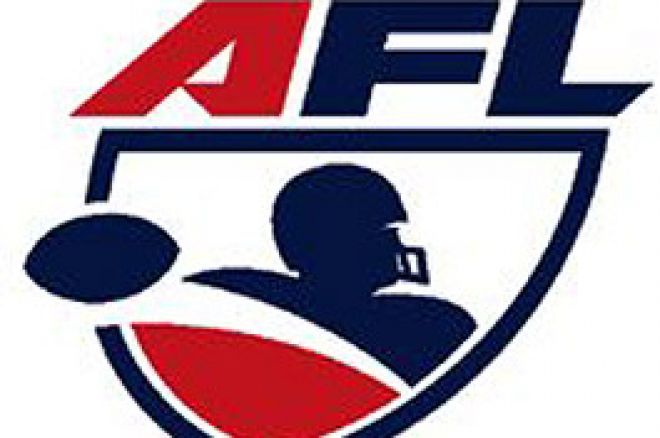 Marketing an online poker room or casino has taken many forms in today's world. Since many online rooms cannot advertise on the search engines of the Internet or in conventional media such as newspapers and television, they have to come up with other methods of getting their name in front of their potential customers. With that in mind, online poker room or casino operations have come up with some unique advertising options.
Many will know the extreme advertising programs that Golden Palace has come up with, including tattooing people with their logo and some interesting eBay purchases that have garnered some attention. In Europe, it is not uncommon to see the major poker rooms advertisements on the sideline advertising boards at football (or, as we Americans call it, soccer) games (this is something that many who have seen the English Premiership games will have noticed) or even on taxicabs and buses throughout Europe. Now, another poker room is taking some unconventional steps, only this time in the United States.
Alamo Poker has entered into a sponsorship agreement with the Austin Wranglers of the Arena Football League, which begins its 20th anniversary season on January 27th. The sponsorship from the online site will be very evident as the Alamo Poker logo will be seen throughout the arena, on the field and on the sideline dasher boards that surround the playing field. This advertising will be picked up very plainly during broadcasts of Wrangler games on television, as the Arena League has television contracts with NBC Sports and Fox Sports Network for regional and national coverage in the U. S.
"We're fortunate for the opportunity to sponsor a professional football team in the great state of Texas and especially proud that the sponsorship falls during the Arena Football League's 20th Anniversary Season. With television viewer numbers reaching over one million households, a great OT finish in the 2005 Arena Bowl Championship and team owners such as John Elway and Jon Bon Jovi, the league is just getting more exciting," said J. Fisch, Marketing Director of AlamoPoker.com and its brands. "AlamoPoker.com is home to many folks in the west and Texas and being involved in these communities is valuable for us. This sponsorship is a great way to interact with these local team supporters."
What will be interesting to see is if the advertising will be that of the "dotcom" site or the play-for-free "dotnet" site. With the legal gray area that online gaming has in the United States, there is some potential for trouble for the Wranglers and Alamo Poker there. Other than that factor, it is another excellent promotional move by Alamo Poker. Along with their own poker tour (the Alamo Poker Tour), they have also sponsored charity poker tournaments, National Finals Rodeo bull rider Dustin Elliot and Pride Fighting Middleweight Champion Dan Henderson. Adding the Wranglers to their list of sponsorships should work out to be a good move for Alamo Poker and could potentially move them even further into a place of prominence in the online world.