Who Will be the King of Vegas?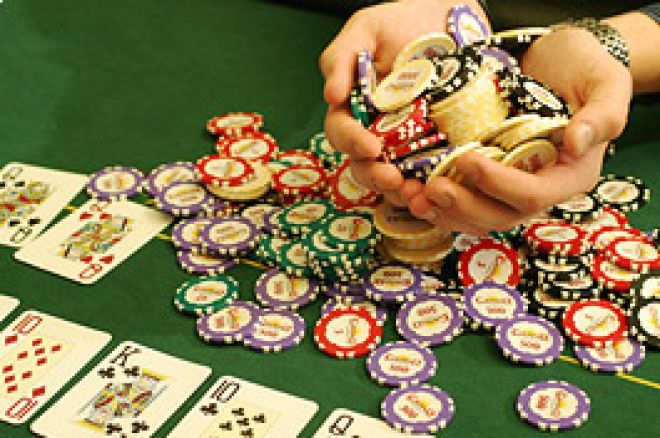 For those that have perhaps grown tired of the tournament poker format of specialty programming, SpikeTV has come up with what could potentially be a fresh look on gambling on television. While celebrity poker and made for television tournaments have become almost the norm, there isn't a wide ranging program that presents a gambling challenge to viewers. That will change in January as SpikeTV attempts to crown the "King Of Vegas".
Premiering on January 17th at 10PM (Eastern and Pacific Times, 9PM Central), "King Of Vegas" is going to present perhaps the most challenging gambling format that has been seen yet. While poker is going to be a part of it, there are many other forms of gambling that the twelve players will have to succeed at before they can capture the crown. Blackjack, baccarat, roulette, craps, Pai Gow, Caribbean Stud and horse racing are only some of the components of gambling that will be used to help to determine who is the "King Of Vegas".
There will be some familiar faces from the poker world that will be a part of the show. World Series Tournament of Champions victor Mike "The Mouth" Matusow will be taking part in the proceedings, as will fellow poker professionals Evelyn Ng and 2004 WSOP Main Event runner-up David Williams. There will also be a professional blackjack player in the mix as "Hollywood" Dave Stann will be there competing as well. For those that have seen Stann's antics on blackjack tournament broadcasts, it could be worth the price of admission alone to see him run up against Mike Matusow!
Just as in the normal life of poker and gambling, these people aren't playing for pride or for free either! At stake for the competitors is a $1 million first prize and the title of "King Of Vegas" (it could result in a name change if Evelyn Ng takes the crown!). Over the span of ten weeks, the battle will be intense as the best gamblers in the world attempt to beat each other and be at the top of the mountain and take the grand prize.
There could be more to come as "King Of Vegas" has the potential to become a running competition. The program is co-hosted by Max Kellerman (from ESPN and Fox Sports) and Wayne Allyn Root, the most prominent handicapper in America today. "We think "King Of Vegas" will create a mania and could become like "American Idol," Wayne Allyn Root recently said when we were talking about the program. "Imagine the future, with thousands lined up at each city for "audition tours" to be the next "King Of Vegas!"
So if you are looking for a little more gambling in your life, be sure to check out "King Of Vegas" when it premieres on SpikeTV Tuesday, January 17th at 10PM. It promises to be a rollicking ride as we find out who the best gambler in the world is! For more information on "King Of Vegas", be sure to check out spiketv.com.
Ed Note: Be the King of Vegas....in your own home. Anytime...at Pokerroom.com