World Poker Tour Adds New Chief Operating Officer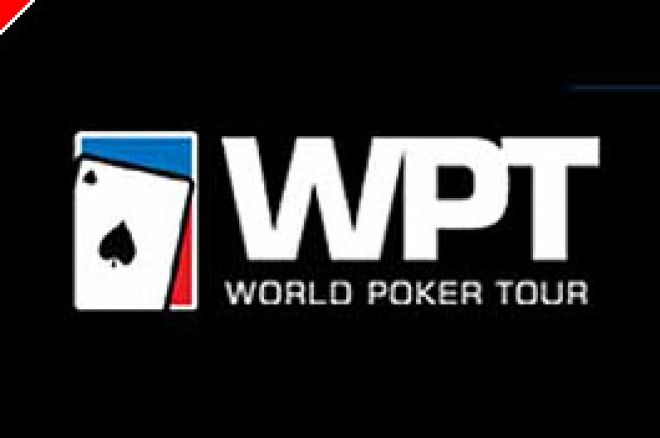 The World Poker Tour, in a move that may indicate a further drive into the consciousness of the poker world, has hired Peter Hughes as the new Chief Operating Officer of the organization. Hughes has an illustrious background in the sports world, as he has previously worked with the National Football League and most recently was the Executive Vice President of SFX Sports Group, a division of Clear Channel Entertainment.
The move, which will take effect on January 23rd, will place Hughes in immediate charge of the day-to-day operations of World Poker Tour Enterprises and he will attempt to also further the international growth of the company, which broadcasts the WPT events in over 130 countries now. He will also be integral in the production, marketing, licensing, sponsorship, business development and website for WPTE properties both domestically and internationally.
"We are very excited to have a leader of his proven talents in both sports and business join our management team," said Steve Lipscomb, Founder and CEO of WPT Enterprises, Inc., in announcing Hughes' hiring. "Peter's coming on board will inspire our entire company and free me up to focus on fulfilling our strategic vision for WPTE, the World Poker Tour, WPTonline.com, the Professional Poker Tour and other future properties. Peter will help guide us, the players and the poker community as we continue evolving poker into a global sport."
Hughes, as well, is excited by the possibilities with WPTE. "WPT Enterprises is one of the most exciting and dynamic ventures in the sports and entertainment business today," remarked Hughes. "Its explosive growth and worldwide impact is only now beginning to be truly felt. WPTE presents an enormous opportunity for me to help coalesce its various divisions and provide the kind of direction that will lay groundwork for its long-term business expansion, and the global growth of poker as a sport."
If Hughes can have the same success quotient with the WPT that he has had in his past track record, things can only get better for the WPT and poker overall! After starting out in the publishing division of the National Football League, Peter quickly moved on to become the senior director of the Retail Marketing Division of the organization where he had great success. With SFX Sports and Clear Channel, he served as Executive Vice President and was in charge of their operations over numerous areas of the company, including the marketing, media and financial sectors, along with promoting their sporting events. He should serve as a valuable and excellent addition to WPTE as the group begins to flex their muscles and drive further into the poker world!
Ed note: Vince Van Patten of the World Poker Tour plays at Hollywood Poker