Grinder Jumps Out to Early POY Lead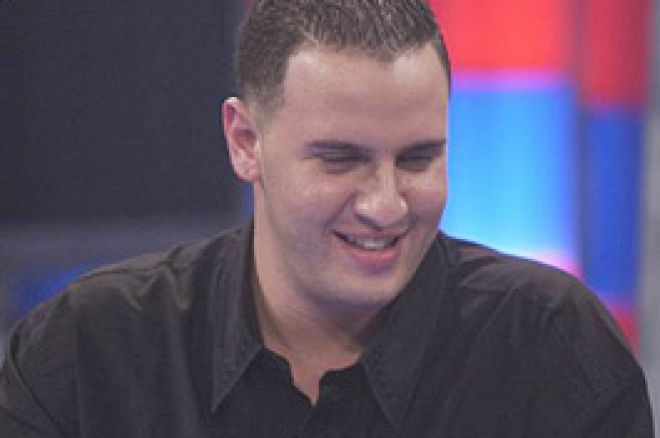 Just like he did in 2005, Michael 'The Grinder' Mizrachi has started off the year playing the best poker of anyone on the tournament trail at this time. As a result, he has catapulted to an early and dominant lead in the Player of the Year race for 2006.
In 2005, Mizrachi used two final table finishes at the Jack Binion World Poker Open (where he finished fifth) and the L. A. Poker Classic (which he won) to jump start himself to what turned out to be a very profitable and successful year. This seems to be a game plan for "The Grinder" as he has done just the same thing to start this year as well.
At the WPT's World Poker Open in Tunica, Michael played excellent poker but came up just short of taking the title, which went to perennial fan favorite Scotty Nguyen. After a brief stop for the WSOP Circuit event also in Tunica, Mizrachi moved on to take the title at the inaugural WPT Borgata Winter Poker Open, taking down a final table that included second place finisher John D'Agostino, Erick Lindgren and Amnon Filippi. The two final table finishes have also done much to inflate Mizrachi's bankroll as well. At this point in the very early going, he has taken down almost $1.75 million, which should help him and wife Adilily with the arrival of their second child, due any day now!
Scotty Nguyen's victory lands him in second place on the ladder, but it will be a long look up at the leader. With Mizrachi's success in virtually back to back tournaments, Scotty is looking at a 1,398 point deficit already this year. One thing that may be of an advantage to Nguyen is that he tends to play many more tournaments than other professionals, thus he has the opportunity to score more points with multiple final table finishes. Scotty quietly had a very successful 2005 as well and should be in the mix once again for the POY throughout the season.
John D'Agostino's second place finish at the Borgata lands him in third place on the list for this month, a return to prominence that wasn't expected from him. It seems that he likes the Borgata in Atlantic City; that was the only final table for him in 2005 at the WPT Borgata Poker Open in November (which netted him a nice payday of almost $350K). After a long drought in 2005, perhaps the Connecticut professional is bringing his game together to make a charge in 2006.
Fourth and fifth on the Player of the Year list are covered by two men who haven't won a tournament yet, but have placed well in preliminary events to earn enough points to be in the Top Five. Denis Ethier, the 2005 World Series of Poker Seven Card Stud champion, has been working on his No-Limit game and it is paying dividends. The Durham, NC resident has yet to win a tournament but, with three point-paying finishes including two final tables, jumps to just fourteen points behind D'Agostino. An "The Boss" Tran also used the WPT stop in Tunica to earn two final tables and enough points to make an early foray into the Top Five as well.
After their championships early in January placed them on top of the POY heap, both Steve Paul-Ambrose (champion of the PokerStars Caribbean Adventure) and Lee Nelson (victor at the Aussie Millions) have slipped down the list. They are tied for sixth place, which shows just how fast fortunes can change in this year long battle. It also shows what effect the frenetic tournament schedule, with several major events each month, could potentially have as the year rolls along.
Rounding out the Top Ten are eighth place William Edler, the veteran professional from Las Vegas who has already made three final tables in 2006 and earned points in five different tournaments, ninth place Thomas Sipes, who captured the $2,500 No-Limit event during the Borgata Winter Poker Open, and tenth place Raul Paez, who made two final tables at the WPT World Poker Open, one of them a third place finish in the $10K event behind Nguyen and Mizrachi. The bottom three on the list will have to hold off some significant names behind them, including Bau Le (11th), Erick Lindgren (12th), and 2004 Player of the Year Daniel Negreanu (15th), among many others.
While early, it promises to be another frantic battle throughout the year. Mizrachi showed last year that an good early start can be a catalyst for an excellent season, as he finished last year the fifth ranked player in the world after his early success. With the points that he has earned so far this year and some continued success, "The Grinder" also has the potential to shatter previous records for earning points on the POY. He could also set his lead out far enough that we could actually see a January-to-December rout on his way to the 2006 Player of the Year.
Ed Note: Start climbing the poker mountain at Everest Poker