Harrah's Reopens New Orleans Casino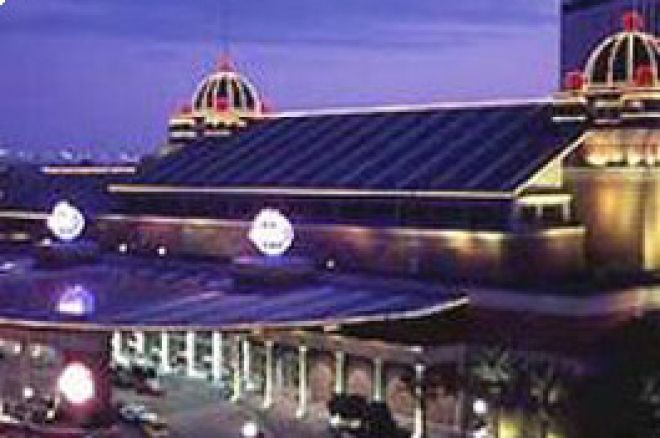 After the destruction of Hurricane Katrina in August of 2005, New Orleans has been struggling to recover. Flooding took over a large part of the city and residents were forced to leave the battered metropolis due to the lack of power, medical services and adequate police protection. It now seems that New Orleans is beginning to recover and Harrah's New Orleans casino operation is a part of that.
As the city kicks off their Mardi Gras celebration (something that was greatly questioned after the battering of the 2005 hurricane season), Harrah's has returned as well with the reopening of their casino. Closed since shortly before Hurricane Katrina hit in August, the return of the casino is not only beneficial to the beleaguered city but also to the Harrah's employees as well. "This is a magical city for our nation," said Anthony Sanfilippo, president of the Central Division for Harrah's. "We knew that Harrah's coming back, employing 1500 people, reaching out to our customers throughout the nation, and inviting them into New Orleans, was going to be crucial to restarting the city," he continued.
The casino is one of the mainstays of Harrah's United States operations. It features a 115,000 square-foot gaming floor, more than 2,000 slot machines, more than 90 table games and the largest poker room in the South. In addition, work continues on a 450-room, 26-story hotel, located just across Poydras Street from the casino. The $150 million project is expected to open in September 2006.
After having to cancel the World Series of Poker Circuit stop in Biloxi in September of 2005 due to the destruction of Hurricane Katrina, it now appears that the WSOPC stop scheduled for New Orleans will go off without a hitch. The Circuit stop, scheduled for May 18th through the 28th, was in question but, with the return of operations and a semblance of normalcy in one of America's greatest cities, should be ready to host the next to last stop on the 2005-2006 Circuit schedule.
The return of business to New Orleans is only one of the small steps to the recovery of the area, though. Only with the return of the residents and tourists (which are a vital part of the economy of the city) can New Orleans return to its former prominence. It's good to see that Harrah's is attempting to be a part of that recovery with its business operations.