LIPS Tour To Hold Poker Conference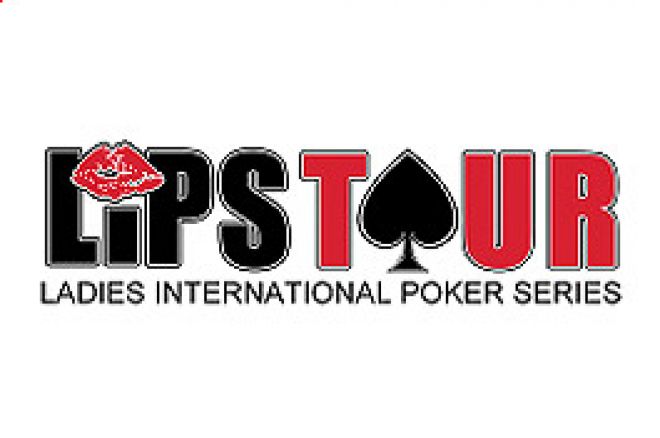 The Ladies International Poker Series has to be credited for bringing more women to the poker tables. Through their innovative series of 'ladies' only' tournaments (usually held in conjunction with the World Series of Poker Circuit events), last year's Ladies' Tournament at the WSOP was by far the greatest success it has ever been, bringing in over 600 women to compete for the championship with many of them coming from LIPS events. Now the LIPS Tour wants to help not just the ladies but the men as well with their game with their first annual LIPS Poker Conference.
The LIPS Poker Conference is set to be held on April 13th and 14th at Binion's Gambling Hall and Casino in Las Vegas and will feature an opportunity to learn about poker from some of the biggest names and best minds of the game. The LIPS Poker Conference features seminars conducted by tournament directors Linda Johnson and Jan Fisher (also noteworthy poker players in their own right), 2005 double World Series bracelet winner Mark Seif, WSOP and WPT champion Kathy Liebert, cash game veteran and author Roy Cooke and many more.
These seminars will be unique in that the people in attendance at the conference will be broken down into smaller one table groups and will have the opportunity for personalized "face to face" instruction from the speakers. Some of the subjects covered during these seminars will include poker strategy from beginner to advanced levels, tells and reading players, No-Limit Hold 'Em, Seven Card Stud, Omaha Hold 'Em strategy and positional play. After each seminar, a Q&A session will be conducted.
If that wasn't enough, there will be many other events for those in attendance. A cocktail party sponsored by slysharkeyspoker.com will be held, with door prizes awarded. A raffle will take place that will benefit the Cystic Fibrosis Foundation and a vendor's area will be run, featuring a variety of poker merchandise. To wrap up the two days of poker, a No-Limit Texas Hold 'Em Tournament will be held as well.
The cost of the event is $425, which includes a three night stay at Binion's (Wednesday, April 12th through Friday, April 14th), conference materials, a continental breakfast and buffet lunch during both days of the conference and the cocktail party. If you want to play in the No-Limit Tournament, that would cost another $125 ($100 plus $25). The conference is being capped at 200 participants and all registrations for the conference must be received before March 31st.
It promises to be a highly informative and very exciting and entertaining conference put on by the LIPS Tour, but this time it's for everyone, not just the ladies! For more information on the LIPS Poker Conference, be sure to check out the website at lipspokerconference.com.
Ed note: Party Poker have multiple tables available at every limit, 24 hours a day.