Noble Poker Come Up Big: Five WSOP Seats Added to Team PokerNews.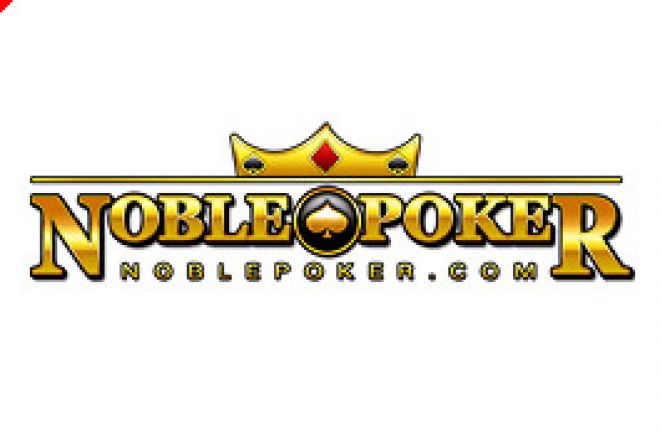 PokerNews.com is proud to announce the launch of 'Team PokerNews'. Team PokerNews will be the most exciting way for you to experience the WSOP.
Our friends at Noble Poker have come to the party, big time, as they have agreed to sponsor a series of five freeroll tournaments to earn you a seat at the WSOP, pay all your travel costs, and secure yourself a place on Team PokerNews, right next to top pro players.
These monthly tournaments will give you five different shots at a WSOP seat - a serious value for serious players. Sign up for Noble Poker today, and you can play in all five freerolls.
Noble Poker also have one of the biggest bonus programs out there, so this opportunity really has a lot of value for players.
Simply download the Noble software through the PokerNews.com links, and make a deposit. Then, work on your game at Noble Poker, and prepare for the monthly freerolls.
Team PokerNews will be a fun, once in a lifetime experience for many players. Unique benefits like Team contests, Team reporters, and 'PokerNews Central' right off the tournament floor make this a truly unique opportunity for players. Your World Series of Poker experience will be unmatched as a member of Team PokerNews.
Noble Poker are one of our oldest, and most trusted partners. Download the Noble Poker software, and check it out today. You are one step closer to winning your WSOP seat, and joining Team PokerNews at the WSOP.