Random Poker Notes (8)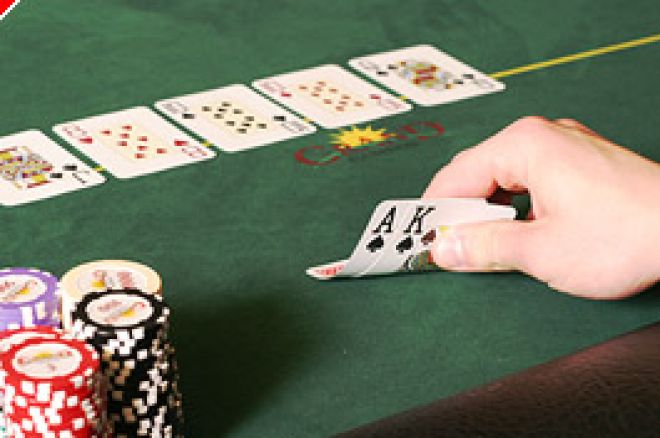 'The Banker' returns to take on the 'Corporation II'
Andy Beal's forays into the poker world are the stuff of legend. The Dallas Billionaire banker was once known as the biggest fish around. Beal would venture to Las Vegas, and line the pockets of some of poker's biggest names. But, a funny thing happened on the way to the bank. The fish took a year off, and studied poker. Beal came back to Las Vegas, and reportedly busted many of the top pros, as documented in the book 'The Professor, the Banker, and the Suicide King'.
After nearly three years of 'negotiating', and open challenges in the press, the biggest game of all is finally on again tonight in Las Vegas. Andy Beal will take on the 'Corporation II' at the Wynn. Just like before, the stakes will be high, and it is rumored that the match will be a $100,000/$200,000 limit match. As this is a private game, not much information will be released, but we hear that Todd Brunson will play first for the corporation. Unfortunately for poker fans, the game will take place in the private, high limit area of the Wynn Poker Room, and will not be accessable for the public to watch.
Grooms, and Harrah's Part Ways
PokerNews.com has learned that 2005 World Series of Poker Tournament Director Johnny Grooms, and Assistant TD Jack Effel have left their posts, and will not return to manage poker's biggest event. According to sources, Grooms and Effel were approached after the recently completed Circuit Event in Tunica, and could not come to am agreement with Harrah's management on terms for them for the 2006 event. It is rumored that Director of Tournament operations Ken Lambert has also resigned, but this could not be confirmed at press time.
Harrah's is expected to stay in house, and will promote within to find its next WSOP Tournament Director. Stay Tuned to PokerNews.com for more on this story, as we will have a full story on the newly announced Tournament Director for the 2006 WSOP in the next day or so.