Small Town Poker Tour Announces First European Stop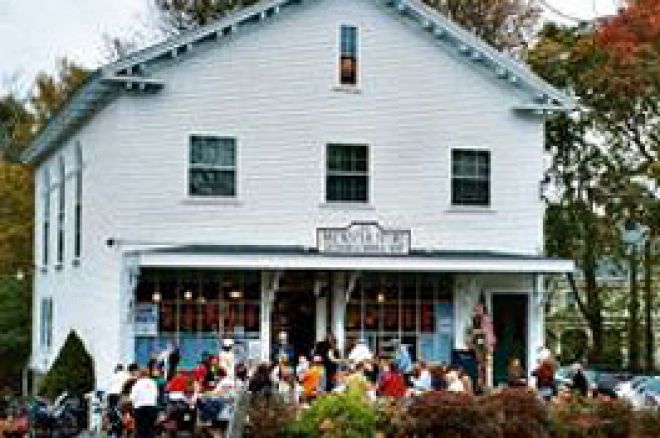 The Small Town Poker Tour has made quite a name for itself in a very short time. In their first year of existence the STPT crisscrossed the United States, holding charity poker tournaments in every state and bringing poker back to the grassroots of the game. While most poker tournaments are glitzy affairs, the STPT has set themselves apart by focusing more on the players and their hometowns.
They are currently in the middle of their second season and have announced their first stop for a European Small Town Poker Tour as well. The STPT announced earlier this week that Denmark will be the first stop for the European STPT in early February. Through nominations by fans of the STPT at their website, smalltownpokertour.com, the STPT is ready to make the move into Europe and perhaps show how the play of the game of poker may differ from its United States cousin.
"We have received many letters of nomination from all of Europe, but Denmark responded more than any other country. We are going to be visiting possible venues over the next few weeks," Executive Producer Mark Fracalossi said during the announcement. "We are happy to be moving forward with setting up a true world amateur poker championship and giving people a chance to shine."
The European Small Town Poker Tour is following in the footsteps of its American counterpart. The tournaments, held in different cities throughout the Continent, will be charity events that allow the players to directly have an effect on their own hometown with their poker playing money. It also allows them to measure their skills against the best their local area has to offer. "The money we raise will stay local. It's a chance for all poker players to come together to give something back," Fracalossi proudly stated. All regional winners will come together in cash and prize filled season finale naming the European Small Town Poker Tour Champion.
It is the goal of the Small Town Poker Tour to bring together all of the champions in a tournament that will span countries throughout of the world. The STPT is in development to conduct similar tours in Canada, Australia and Asia and the idea of the STPT is to bring together these amateur players to compete in a true world championship. If you are considering nominating your city for a spot on the tour, no matter where you are in the world, be sure to head over to smalltownpokertour.com and make your voice heard. Perhaps the next stop for the Small Town Poker Tour could be in your hometown.
Ed Note: If you are from small town, or big city....Paradise Poker is a great place to play.