World Poker Tour Launches 'Events' Division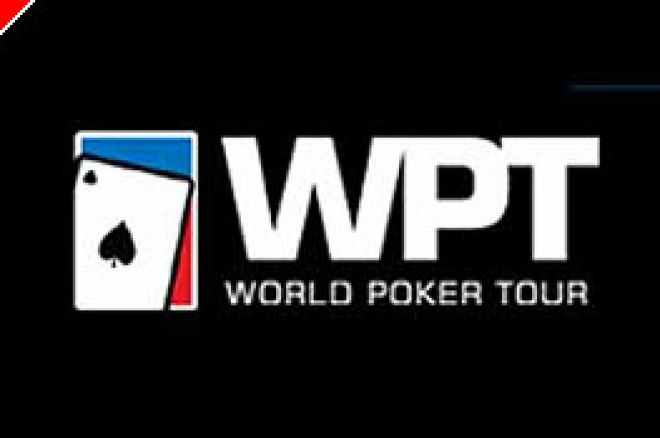 In today's business climate, companies are seeking new ways to reward workers and potential clients. The latest attempt to capitalize on this type of corporate business comes from World Poker Tour Enterprises, who recently made a move to lock up elite clients by catering to their poker needs.
In a recent press release, WPTE introduced its new Events division and the hiring of two powerhouses in the event industry. The new Events division will offer corporations, meeting planners, charitable organizations and a host of other businesses, professional, top-flight, poker events.
According to WPTE CEO and founder Steve Lipscomb, this savvy move toward another potential revenue generating arm of WPTE was a logical move. "We plan to leverage the emotion, power, and appeal of the WPT brand to meet our customers' marketing and business objectives."
Lipscomb also praised the company's recent hiring of Linda Spitz and Kim Ellis. "We have added two key members to our team that we believe will elevate this division to one of the most visible and strategically powerful tools in our global brand."
Linda Spitz, the former senior vice president for Clear Channel, has experience in planning, selling, and executing cross-platform strategies for companies interested in radio, television, interactive, outdoor, and entertainment properties. Her extensive experience should come into play immediately with this new market.
The WPTE's other hire Kim Ellis, is the owner of the reputable meeting and event company, KKE Meetings & Events. The company specializes in catering to the needs of corporate sales meetings, product launches, and golf events. She also worked with Hyatt Hotels for 20 years before starting her own company.
According to Spitz, the WPTE's hiring of the two longtime associates will benefit the company. "We believe we are the perfect fit to establish this division. Kim and I have been colleagues for more than twenty years. Our combined experience and backgrounds in event planning, media, sales management, and operations makes us so perfectly suited for this undertaking."
Ellis believes that this division will capitalize on what the group does best. "We believe that great business skills and great poker skills have much in common; learning how to read your opponent, bluffing, and risk assessment. Our events will be a welcome enhancement to corporate meetings because they can truly be turned into a teambuilding activity that everyone can learn to play, have fun doing, and be educational."
Ed Note: Heads up is the purest form of poker. Great heads up action always at Pacific Poker