Dutch Amateur Wins First Team PokerNews Freeroll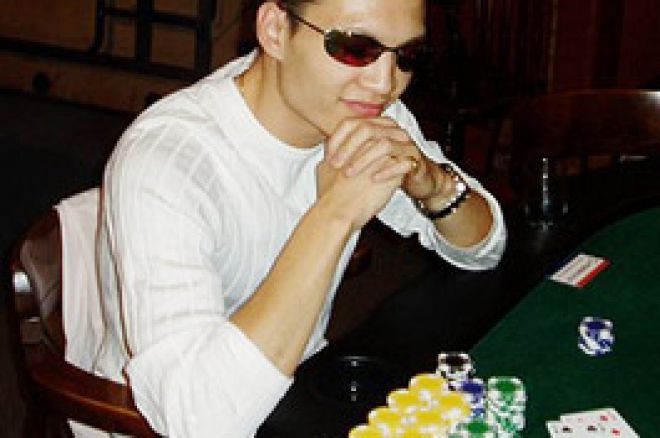 As you have heard about on this site, PokerNews.com, and the PokerNews Network are sending dozens of players to the WSOP to be part of Team PokerNews.
This past Friday, we had our first amateur winner, Duc Quy Nguyen from the Netherlands, who will join the pros of Team PokerNews, and play in the Main Event of the 2006 World Series of Poker, all expenses paid. This guy is just like many online players out there - he has a dream of winning the main event, and through his loyalty to PokerNews.com, he has taken the first step. Quy will be side by side with the best in the world at the Rio in August. Quy has only been playing poker about a year, and is a remarkable story. We recently sat down with our winner, and asked him a little about himself, and his win.
PN: So, Tell us a little about yourself?
Quy: My dear mother named me Duc Quy Nguyen, but everybody just calls me Quy. I was born October 21st 1981 in Hanoi, Vietnam. Nowadays I am a Dutch citizen, residing in Arnhem The Netherlands.
Personally, I would have named myself Joe Li because the name Duc Quy Nguyen, or just Quy is too hard too pronounce for most players in the Dutch poker scene. Another reason why I would have chosen an assumed name over my own is that I want to win a big poker tournament and make my real name known then. That is when knowing my real name would become significant.
PN: You are first non-pro Team PokerNews Member. How do
you feel?
Quy: I was really excited to find out that I won the WSOP package. I have been wanting to go to the WSOP in Las Vegas ever since I started playing poker! Now I finally get that chance, now all I have to do is win!
PN: Was it very difficult to win this freeroll at Titan Poker?
Quy: I have always had a lot of success in the PokerNews freerolls. I have always played pretty good in tournaments with smaller fields, maybe about 60 players. When I start playing in one of those, I have a chance of one in 60 to win, but if I work hard I feel I can improve those odds greatly.
PN: How long have you been playing poker online?
Quy: Well, a friend of mine took me to my first poker tournament ever in May of 2005. That was in Amsterdam. I finished sixth because a player was consistently trying to steal the blinds, I went all-in on the flop were he had 2 pair, and it wasn´t until later that I found out why the player was so persistently trying to get his hands on the blinds.
PN: You have some time to prepare for WSOP main event. How
will you do that?
Quy: I have been doing a lot of reading lately, especially articles by Phil Hellmuth and Daniel Negreanu. In my eyes they are two of the best players walking around in today´s poker scene. Besides reading I try to take part in as many live tournaments as I can so I can learn, observe and get the necessary experience. "You need a lifetime to master" is what the professionals say, so in my case I still have a long way to go.
PN: Do you think you will be able to crack the top 100 finishers in the Main Event?
Quy: "Second to None" is my motto. I will have to work really hard to be one of the 99 runners up, I mean, about 6000 players or more will be stepping to the felt. Even if I have a 1 in 40 chance I will have to do my utmost to reach the final table and claim my own "15 minutes of fame".
Ed Note:Take a look. Team PokerNews is the coolest promotion out there to win your seat at the WSOP. Look at our deals, and sign up today. If Quy can do it, you can do it too.