Paradise Poker Preps for its Masters Series.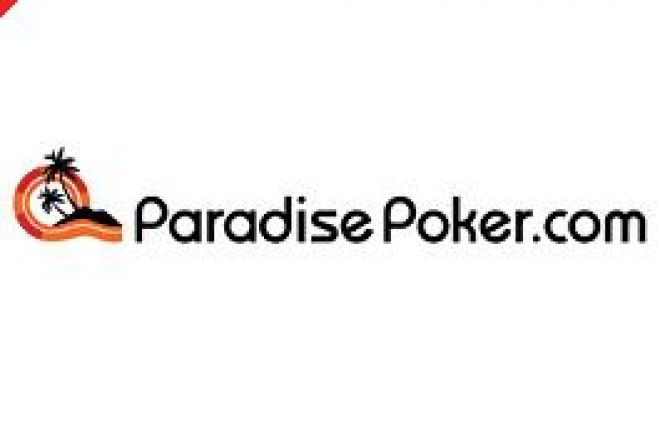 One of the biggest series of online poker tournaments is about to kick off this Saturday at Paradise Poker.
This poker series has a serious twist for those used to playing in online tournament series on the web. The final table of the main event of the Paradise Masters will happen live, and in person, in the Bahamas.
The series begins Saturday, April 1st with a $500 Freeze out No Limit Hold Em tournament. The Masters series has over $4 million in prize guarantees, and this tournament leads things off with a guaranteed prize pool of $300,000.
The culmination of this series of events is the $1,000,000 guaranteed Main Event, which plays on Sunday, April 9th at 1pm EST. This $1,000 buy in tournament will play out on Paradise Poker until the final table is reached. Once the final table is established, the chip counts will freeze, and the final table players will convene in May in the Bahamas to play the final table out in front of TV cameras.
The winner of the main event will also receive a $12,000 WSOP prize package, courtesy of Paradise Poker.
Here is the Schedule for the Paradise Masters
April 1 - $500 NL Hold Em
April 2 - $200 NL Hold Em (rebuys)
April 3 - $300 NL Hold Em (shorthanded)
April 4 - $300 Pot Limit Hold Em
April 5 - $200 Pot Limit Omaha
April 6 - $300 Limit Hold Em
April 7 - $500 NL Hold Em
April 8 - $200 NL Hold Em (rebuys)
April 9 - $1,000 NL Hold Em (Main Event)
Paradise has an extensive array of satellites, allowing players to have many options to get into all these events for a really low buy in. Sign up today at Paradise Poker, and become the next Master.