Pennsylvania State Lottery Offers Seats To WSOP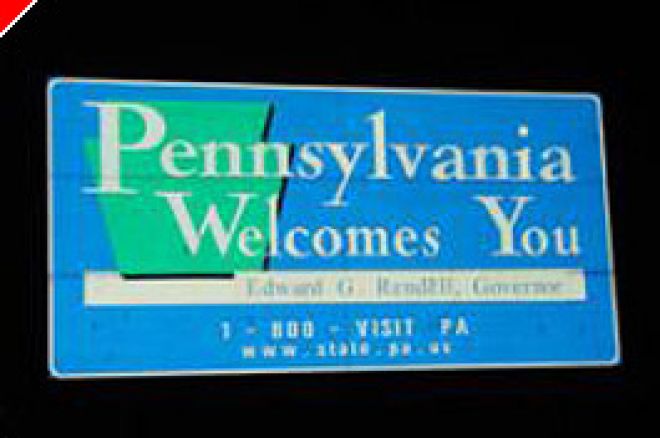 If you ask many of the professionals in the world of poker today, the World Series of Poker has become a lottery of sorts. This train of thought, where having a seat at the greatest poker tournament on earth is reduced to a lucky shot at a large payday, is a result of the numbers that are coming to the event. Most feel that the seat is very representative of a "ticket" in a lottery and chance now plays more of a part than skillful play. The Pennsylvania State Lottery has taken this thought and gone one step further by using their lottery to help players make their trip to the World Series of Poker.
The Pennsylvania Lottery has been running their own scratch-off Hold 'Em Poker game as a part of their lottery offerings, which now could help to send five people to the World Series of Poker. These five seats are being offered as a "second chance" prize for participants in the lottery who have losing Hold 'Em Poker tickets. Through a rather easy process, five presumably Pennsylvania residents could potentially be seated in Las Vegas come July and August this year.
To enter the second chance contest for an opportunity to win one of the five prize packages, players should complete all the information on the backs of three non-winning Pennsylvania Lottery $100,000 Hold 'Em Poker instant tickets. All three tickets should be placed in one envelope no larger than 9 1/2" x 4 1/2" and mailed to the following address:
Pennsylvania Lottery $100,000 Hold 'Em Poker Second Chance Drawing
P.O. Box 999
Middletown, PA 17057-0999
There is no limit to how many times a person can enter, but they can only win one package from the random drawing. Time is running short on this one, however. Entries must be received by April 7th and the drawing itself will be conducted on April 10th.
The package itself reminds me of the offers from some of the online poker rooms who are currently running satellites. The five contestants selected will each receive a seat at one or more World Series of Poker tournament events ($10,000 is provided to cover buy-ins, so most may just take the shot at the Championship Event), round-trip airfare for two, six night/seven day hotel accommodations at a first-class hotel selected by the Lottery, paid federal withholding taxes and $1,000 in spending money. If a player decides not to try to parlay their selection into a potentially bigger prize in Las Vegas, they can take the $20,000 value of the prize straight up. Players who are under 21 who are chosen will automatically be given the $20,000 value of the package, as the Pennsylvania Lottery is open to those 18 and older.
It is rather stunning that a state lottery has taken this path to create more interest in their offerings. With all the hubbub in the different governmental bodies in the United States, seeing a state-run lottery promote poker like this is surprising and refreshing at the same time. Overall, it looks like a great opportunity for some poker players to make their mark by getting in on the Pennsylvania Lottery's Hold 'Em Poker games for a shot at the "Big Lottery," the World Series of Poker.
Ed Note: Just in case you don't win the Pennsylvania Lottery....there's always Poker Stars