PokerStars Cracks 100,000 Player Mark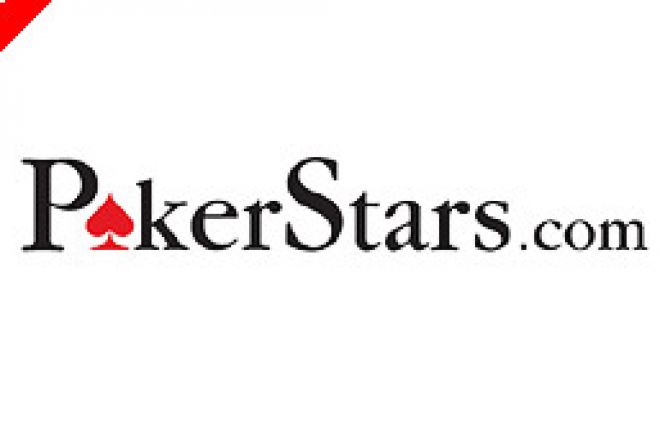 Last week was a milestone time in the life of Internet poker as a whole and, in particular, for PokerStars.
For the first time ever, PokerStars announced that they had hit the 100,000 player mark, with those players simultaneously participating in the multitude of ring games, sit and goes and tournaments that the site offers. This is a milestone in that no other poker room has ever reached that number previously and, to put it in perspective, it was only three years ago that PokerStars broke the 10,000 player mark. Another way to look at it is that the largest physical poker room in the world has 243 tables; PokerStars eclipses that by over forty times at their peak hours.
Current World Champion Joseph Hachem is stunned by the latest developments at the site where he honed his game. "I started playing online at PokerStars back in 2001 and, back then, I recognized many of the opponents I regularly played against," he stated. "Now, each time I log on at PokerStars.com, it's like walking into the world's largest sports stadium. There might be 100,000 people there. Players are logged in from countries all around the world. It's amazing. I don't think anyone could have possibly foreseen how popular poker would become and how fast PokerStars would grow in such a short period of time."
As noted in several articles here on PokerNews, the weekly tournaments at PokerStars have been huge and, as a result, the prize pools have been as well. In mid-February, the $215 buy-in Sunday afternoon No Limit Hold 'Em tournament attracted an astounding 5,326 players, which nearly equals the record-setting number of last year's World Series of Poker's Championship Event. In January alone, PokerStars was responsible for awarding $140 million in prize pools for all tournaments.
With all of these milestones for the site, PokerStars is also making it extremely profitable to play there now as well. For all future weekly Sunday afternoon tournaments, which normally have a buy-in of either $215 or $530, the tournaments will offer a $1 million prize pool guaranteed, making PokerStars the first online site to offer weekly million dollar tournaments. "A year or two ago, a $1 million guarantee on a weekly poker event would have been unthinkable," noted Lee Jones, PokerStars Cardroom Manager. "Now, thanks to PokerStars and its players, it's become a reality. Players have responded to the quality of our tournaments, and we have recognized that by increasing our guarantee, from $750,000 to $1 million. We're delighted to do it and look forward to some monster final table prizes in the coming weeks."
While these tournaments may have a high buy in, most players who enter into the tournament do not pay directly into the event. Every day, PokerStars offers many different kinds of satellites to the big weekly events, with buy-ins starting at $3. Other satellite qualifiers cost nothing more than using the frequent player points that players acquire from playing regularly at the site.
It is truly a remarkable achievement for PokerStars and for the online poker community to reach these numbers. It not only shows the passion for the sport of poker that the players have, but also shows the dedication that poker sites such as PokerStars has to offering the best tournament action for their participants. With these types of tournaments and player numbers being reached, the future does indeed look bright for the online game of the 21st century.
Ed Note: Be player number 100,001 at Poker Stars