Richest Online Poker Tournament Starts Next Week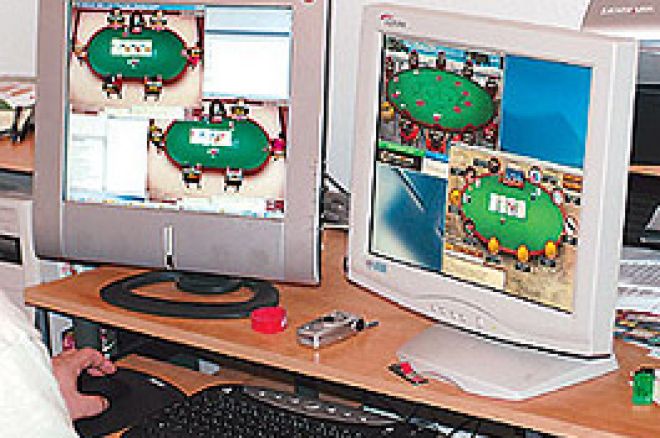 Online poker tournament prize pools have exploded in 2006. At one time, a six figure prize pool for an online tournament was cause for celebration. Now, with the advent of a weekly million dollar tournament on some sites, it takes quite a bit to make waves in the online tournament world.
The Ongame Poker Network is looking to make that type of noise with their Ongame Network Poker Classic. The Classic, which begins next week at all the Ongame Network poker rooms, will be a tournament that starts out as an online event and will eventually wrap up in a very prestigious live setting. The money involved will also make some waves on the online poker waters; the Ongame Network is guaranteeing a prize pool of $5 million for the event, with the winner taking down a cool $1 million.
The play of the event will be somewhat unique as well. All qualifiers will start the tournament online. Once it gets down to the final 45 players, the tournament will be halted and the remaining players will be flown to Barcelona, Spain to continue the rest of the tournament face to face at the Casino de Barcelona during the weekend of September 30th. The costs for this will not come out of the prize pool, either; the Ongame Network will be absorbing the costs of flying the survivors to Spain for the event and their lodging as well.
Patrick Selin, the president of the Ongame Network, was thrilled to announce this huge online event. "We are truly excited to be launching the Ongame Network Poker Classic, which we believe marks a milestone in the development of online poker," he stated. "The guaranteed size of the prize pool available makes it an opportunity no true online poker fan can miss and I'm sure beginners will be tempted to try their luck, too."
Sit and goes and multi-table tournaments to qualify to play in the Ongame Network Poker Classic begin at all of the Ongame Network rooms on March 27th and the cost to play in some of these qualifying events starts at just $1, meaning someone could have the opportunity to get a huge return on their buy-in for the event. Some of the more notable Ongame Network rooms include Hollywood Poker, Full Contact Poker, Eurobet and Pokerroom.com, just to name a few of their eighteen poker rooms that comprise the network. All in all, it will be an excellent tournament to be a part of and someone will walk away with a $1 million check in the inaugural Ongame Network Poker Classic!