Status of the PokerDome in Question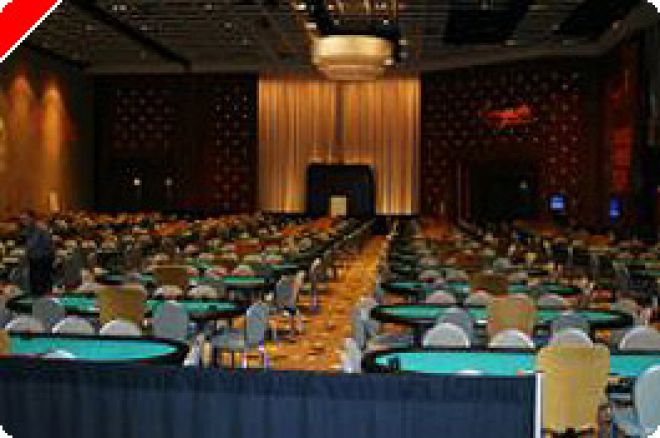 When it was announced a few months ago, the poker world raised an eyebrow at the proposed PokerDome in Las Vegas. The enclosed poker table, which would allow an audience to watch the proceedings without disturbing the play of the game by enclosing the poker table and the players under a protective dome, was to be the central focus of a FSN's feature series that was to run for an unprecedented 43 week schedule. The PokerDome idea has run into several problems recently that potentially threatened the Dome from being built and the series from ever entering the television arena. These issues, however, seem to have been resolved.
The Nevada Gaming Control Board has raised some issues that might have kept the Dome from becoming a reality. The NGCB states that FSN hasn't contacted the Board regarding the building of the Dome to host poker tournaments. The NGCB is taking the position that, as a building being erected for the proposed poker television show, it must go through the licensing procedures that all new gambling enterprises must go through in Nevada. These procedures can take anywhere from six months to a year to process and would have to include several extras which were not scheduled to be part of the PokerDome, which seriously impacts the projected start date of May 20th.
FSN's position is that there isn't a gambling establishment being built. While the tournament going on is being played for sizeable stakes, no actual money is on the tables and, as such, the PokerDome doesn't enter into the realm of the control of the NGCB. Whether there is any money on the tables or not, the NGCB sees that there is poker being played, a game which falls under their control, and needs to be licensed to be eligible to operate.
The PokerDome series does have the support of many in the Las Vegas gaming and political community, including Mayor Oscar Goodman. The PokerDome's construction in the downtown area of Las Vegas is a major linchpin towards the revitalization of that area in many peoples eyes and, if it is squashed, could lead to more tourists, poker players and their monies heading away from the downtown area towards what is now viewed as the "modern" Las Vegas Strip.
Sources at FSN have told PokerNews that all the concerns of the NGCB have been resolved and should be announced later this week. With the resolution of these issues, the PokerDome, which some thought might never happen, should become a reality when the first tournaments hit the felt on May 20th.