The Vegas Poker Boom Continues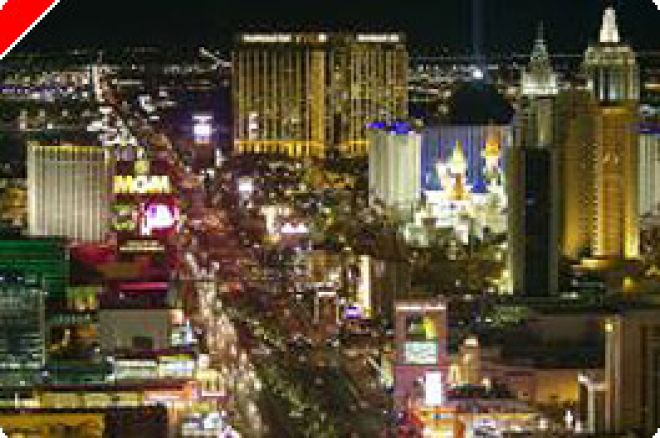 The anticipated opening of poker rooms in two Las Vegas strip mega-resorts this spring will mark a climatic year of unprecedented growth in the gambling Mecca's's poker scene.
The Venetian will introduce one of Las Vegas's largest poker rooms this spring, with a floor space of over 10,000 square feet, and walls decorated with twenty-one large screen plasmas televisions. Limit games will start as low a $4/$8, and like the Bellagio's poker room, The Venetian will have a high-stakes area offering butler service and gourmet dining.
Meanwhile, across the street, Treasure Island is expected to open a poker room in early April, and is currently advertising for poker dealers on it's website. Although it is opening a new room, the TI does have poker history. It's former president, John Strzemp, finished second in the 1997 WSOP when poker legend Stu Ungar made a straight on the river. TI also used to have a poker room, but closed it down during the "poker bust" days of the late 90's.
The opening of card rooms at these two properties will cap a year long boom that began on March 29, 2005, when the MGM Grand introduced it's spacious poker pavilion. This was quickly followed a month later by the opening of The Wynn and its elegant poker room. Since then, several resorts have either began, or reintroduced poker in their casinos.
Caesar's Palace, (December 05), the Las Vegas Hilton, (September 05), and the Stratosphere, (June 05), are amongst the many strip casinos that have re-opened their poker rooms after shutting them down in past years.
Other casinos have recently just hopped on the poker bandwagon, with brand new poker rooms at Paris Las Vegas, (September 05), and at the new Hooters Casino, (February 06). Even tiny O'Sheas, next to Imperial Palace, has gotten into the act, offering sit-n-go's at both of their two poker tables.
Meanwhile, The Luxor, according to the Las Vegas Sun, will begin a major remodeling this June which will include the relocation of it's sports book and poker room. The Luxor poker room is known for offering a comfortable home to the more novice player, with a no-limit game that featuring a low $50 buy-in, in addition to a daily $30 tournament.
The Tropicana Hotel/Casino and it's six table poker room may be in for some changes as well. The Tropicana, situated on one of the most prized corners of Las Vegas strip real estate, has stopped taking reservations of rooms after April 14th. Owners of the Tropicana, the Aztar Corporation, have not announced yet their future plans for the property. One thing is for sure however, from the Mandalay Bay on the south, to the Stratosphere on the North, the Las Vegas strip poker scene is booming.