Winning His Way Onto the Poker Tour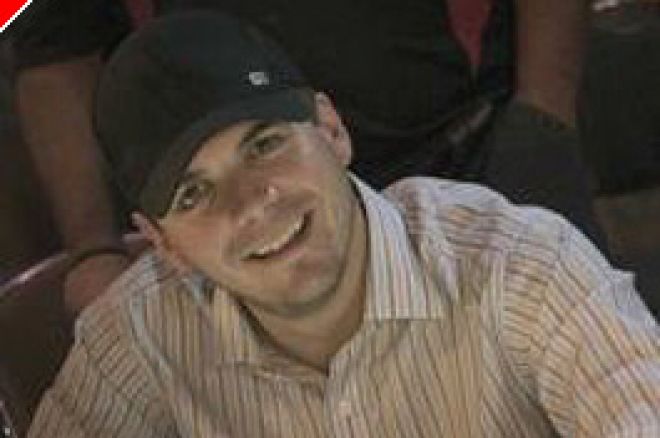 On March 5th, while passengers on the cruse ship Majesty of the Seas were ordering drinks, splashing around the pool, and working on their tans, 25 year old Jim Davenport was inside, working on something else:
Winning a $250,000 dollar prize package.
Davenport outlasted a final table of September qualifiers to win the inaugural PokerRoom.com Become a Poker Pro tournament. As the winner, he will receive travel expenses and free entries into twelve major televised poker tournaments, a package worth $250,000. Included in the package are entries into the WSOP main event, in addition to numerous WPT and EPT events.
Last September, PokerRoom.com hosted a freeroll for it's top players, and the top ten finishers competed on March 5th for the twelve month sponsorship. Davenport, an investment analyst from Corona Del Mar, California, took the title after almost seven hours of play. Jim's tournament score may be a result of good karma from his humble poker beginnings.
PN: How did you first get introduced to poker?
Jim: It's kind of a sad story on how I got started playing poker. A good friend of mine got Hodgkins Lymphonia, and instead of going out, me and a bunch of our friends we would just stay in and play poker. One of the guys out of the group knew how to play holdem and we had been watching it on t.v. so we kind of just sat down and he taught us how to play. We just started playing like every single night while he was going through chemo.
PN: Is this your first big tournament win?
Jim: I had won a seat in the WSOP main event last July.
PN: How did you do at the WSOP?
Jim: I was a half-hour away from making it to the second day. All in pre-flop, my pocket aces got cracked by jacks.
PN: How did you feel about your chances going into this tournament, knowing that only one person was going to walk away with the pro poker sponsorship?
Jim: I was just really glad to be there, but right before my flight left to Miami, I saw Howard Lederer at LAX, going through security. I just had this feeling of calm after that. It had to be good karma.
PN: Prior to the final table, were you able to enjoy the cruise, or did you just keep thinking about the tournament?
Jim: We tried. My girlfriend was there with me, and we had fun, but the tournament was always in the back of my mind.
PN: Speaking of your girlfriend, she gave you a lucky card protector.
Jim: Yeah. We had to report to the tournament area at noon. I woke up at about 11:45 and got ready quick. They had told us before to use a card protector and I was thinking of something to use when Kim pulled out a bobby pin and gave it to me. The first time I put that on my cards, I saw three or four guys kind of squint to see what it was, because it had gems on it and things like that. Oh man, I got so much grief about that.
PN: What was it like after you won?
Jim: Everyone was so great and were really sincere and congratulating me. I bought 5 bottles of champagne for the other players. I've been going crazy all week. It's been unbelievable. I'm still fired up.
PN: You will get to play in 12 major poker tournaments. How will this affect your job?
Jim: I work with some great guys. They're going to try to work around it. I really enjoy it here.
PN: What event are you most looking forward to?
Jim: Maybe the Grand Prix in Paris, and the Monte Carlo EPT Grand Final. I love to travel.
PN: Does PokerRoom.com get a parentage of your winnings for staking you?
Jim: No, I get 100%
PN: How will your game change in these big tournaments against the top pros?
Jim: At the WSOP last July, I played too tentatively. Now, I'll probably take more risks.
PN: Do have some goals for these 12 tournaments? Would you be content to just cash, or are you really wanting to go for a win?
Jim: I'd be pretty upset after all of this if I didn't make a final table. I mean, I want to take advantage of this opportunity. I don't want to just be happy to be there.
PN: What do your buddies in your home game think of your success?
Jim: They all think that since they beat me sometimes, that they must be good. I've given them a false sense of confidence.
PN: What a year you have ahead of you. Are you ready for all of this?
Jim: I've Tivo'd every poker tournament on T.V. and I'm just fired up. Nothing like this has ever happened to me. I'm eating it all up.
We thank Jim Davenport for his time, and wish him good luck, as begins his poker career with a free $25,000 entry into the World Poker Tour Championship at the Bellagio in April.
Ed Note: Pokerroom.com is the place Jim got his start.