'Woman Poker Player' Delivers Class And Substance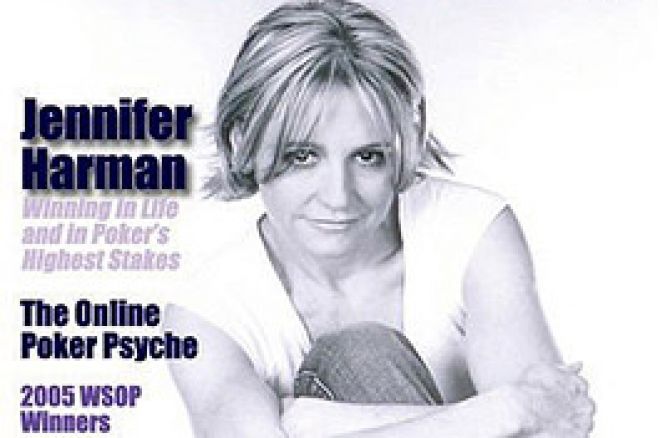 Poker magazines seem to be popping up left and right these days. Only a couple of years ago, there was seemingly only one and now there are nearly a dozen that can be found gracing the bookshelves of many stores. While it is plainly evident that all of them won't last, there are a few that seem to have made their stake in a segment of the poker playing community.
One of these magazines is "Woman Poker Player Magazine". Printed in Canada, overseen by Maryann Morrison and edited by poker professional Barbara Enright, the magazine does a great job of approaching the game through the eyes of the female players. While doing this, they also are able to present a classy publication that anyone who reads it would be able to keep up with the latest news in the poker community and better their game through the strategy sections.
The bi-monthly publication's latest issue (January/February) features a highly entertaining and informative interview with Enright. As a woman who has many firsts in the poker world (including being the only woman to make the final table in the WSOP Championship Event), her insight to poker today and in the future was quite interesting. While she laughingly says she isn't a role model to her readers, she also realizes that many women have come to the tables because of some of her success, so she offers some great strategy thoughts as well.
There is quality in the writing staff that has been assembled for "Woman Poker Player" as well. Enright joins in to pen articles as well as other respected female poker players Susie Isaacs, Cat Hulbert, Roxci Rhodes, online player Tanya Peck and humorist Jen Leo. The excellence in writing isn't limited to just the female players, however; such testosterone powered poker players as Lou Krieger, Max Shapiro, John Vorhaus and PokerNews' Ashley Adams offer compelling articles as well.
There were a couple of things that I really enjoyed about the magazine. First off, it is a very subdued and classy looking publication. The articles aren't broken up throughout the magazine (one of my personal pet peeves) and in general have an excellent mix of information. The strategy articles neatly intermingle with recipes for healthy drink alternatives and a view of poker through a woman's eyes. A couple of the articles (dealing with relationships in poker and one writer's unfortunate health situation and how she was dealing with it) gave the magazine a nice feel and truly seemed aimed toward their audience, which neatly separated "Woman Poker Player" from other poker magazines.
Secondly, it would be very easy for a publication that calls itself "Woman Poker Player" to repeatedly smash on the male gender. Surprisingly, it stays away from such actions and desires to be looked at as many female players want to be looked at when they sit at the tables: as a quality opponent who shouldn't be looked down upon. That was a refreshing direction for a magazine that is aimed at the female poker players around the world.
Overall, "Woman Poker Player" is a classy and well done publication that anyone, be they male or female, would be well advised to pick up and peruse. There is plenty of substance between the covers and it was an enjoyable read. When the poker magazine field begins to narrow, I would expect to see "Woman Poker Player" as one that will be going the distance in the arena.
Ed Note: Man...Woman...it doesn't matter. Sign up at Paradise Poker today.