Celebrities And Poker - A Natural Combination?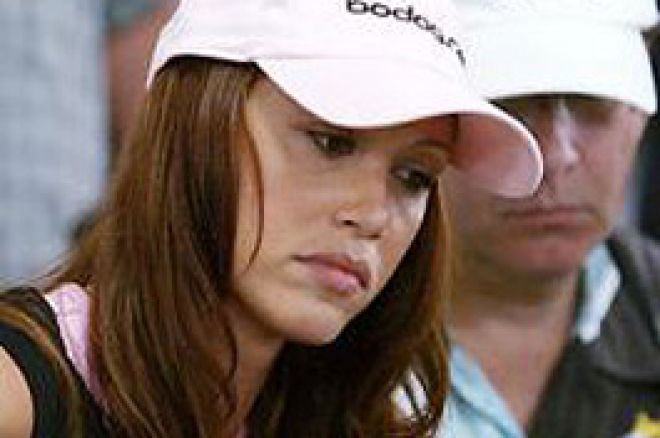 While we all revel in the display of poker prowess by the masters of the game on the World Poker Tour or World Series of Poker broadcasts, many of us also have the desire to be sitting in those same chairs on television. The possibility of earning a multi-million dollar payday is, of course, what draws many towards that dream. But what is it with the multitude of actors, actresses and various other celebrities who want to do the same thing?
Past stories here at PokerNews have touched upon the endeavors of such notables as actress Shannon Elizabeth, basketball great Shaquille O' Neal and former NFL tight end Shannon Sharpe as they stepped from their areas of success to the felt with varying degrees of success. Recent articles in other media have pointed out that All-Star NBA guard Gilbert Arenas likes to play online poker during the halftime breaks of games in which his Washington Wizards are playing (he does it to "keep his mind mentally active") and the man third in line to the British throne, Prince Harry, has also picked up the game (very well, by most accounts) during his studies at the Sandhurst Royal Military Academy. Even the "kiss of death" to most any current trend that is viewed as "hot" (to use her term), Paris Hilton, has admitted that she is hooked on the game and plays tournament poker at any and all opportunities.
Add in "Celebrity Poker Showdown" (among other celebrity poker programs), actress Jennifer Tilly's dual poker titles in both ladies' events during the WPT and WSOP in 2005, the ongoing success of Hollywood Poker (and its hosts, actor James Woods and WPT commentator/actor Vince Van Patten) and the continued creation of "celebrity" themed online poker rooms (such as Internet model Cindy Margolis' current venture) and it tends to make you wonder just what the draw of poker is to the celebrity world?
Perhaps PokerNews' resident psychologist, John Carlisle, would be better to comment on this trend, but I don't believe we need the in-depth analysis that he could ably apply. The reasons for the onrush of celebrity attention to the world of poker could be as simple as a few reasons: the financial action, the competition angle and the overall popularity of poker without its recently earned attention.
When you look at it from a financial aspect, the lure of the poker tables is evident. The player is firmly in control of their own destiny and use their chips as their warriors heading into battle. For many a celebrity who owns the finest merchandise the world has to offer, life can sometimes enter into a endlessly boring morass of profitable work and parties with supermodels (I know, what a tough life!). The poker table presents the challenge of wagering with their own monies, using their own mental abilities to combat their opponents at the tables. The potential sting of financial loss for them, while not felt possibly as much as the average player, is still significant when they lose much of their hard earned money.
The competition aspect is equal for all across the board, whether an acclaimed professional athlete, an award winning actor or actress, or just the Joe from down the street. 2004 California State Poker Champion/actor Ben Affleck was drawn to the game for the competition aspect of it. While he couldn't consistently get a baseball or softball game going on movie sets, he could convince people to play poker (that is, until he won that tournament!). Retired or current athletes such as the aforementioned Sharpe or current All-Star baseball player Alex Rodriguez, yearning to work out their competitive Jones, find the competition at the tables to extinguish those raging fires and entertain themselves as well.
Finally (and this is where we are all the same perhaps), the sheer enjoyment of the game draws celebrities and others together for the game. Memories of playing home games against family members or friends kindle a nostalgic note in all of us, whether a celebrity (Woods and Affleck both remember fondly home games), a professional poker player (both Howard Lederer and Annie Duke have commented on how their sibling contests with their parents drove them to where they are today) or a poker journalist (I can recall playing poker for baseball cards when I was young against my friends). The game of poker has often been the drawing card for people to come together for a night of camaraderie and will continue to be as time goes by.
These reasons are where the game of poker often makes us all equals when we come together to play. Whether we have different financial means, backgrounds, or even nationalities, poker is the great melting pot of the world today. In whatever language and whatever country, a flush beats a straight and most everyone knows the meaning of "ace in the hole", "big stack" and "all in". So don't be so quick to dismiss the next episode of a celebrity poker show on television. It is simply the way poker, once America's game, has captured the world and the celebrities are simply along for the ride.
Ed note: Play with lots of Celebs at Hollywood Poker