Evelyn Ng Signs to Endorse Online Poker Site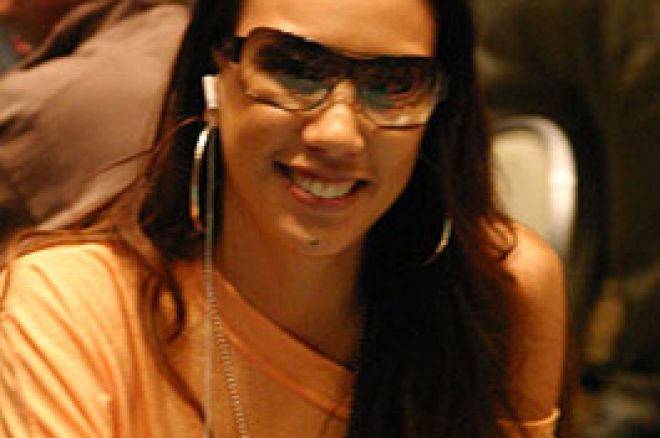 Evelyn Ng, known for her great looks, as well as her great poker play, has agreed to endorse online poker site Bodog. Ng joins the Bodog roster of players that includes Josh Arieh, and close Ng associate David Williams.
"It is with great enthusiasm that we welcome Evelyn to our team," says Calvin Ayre, Founder and CEO of Bodog. "Evelyn lives and breathes the Bodog lifestyle, and I can't think of a better fit for our poker team."
Ng was recently in Costa Rica for the filming of a made for TV poker event, and bonded with her new teammates. Ng has had a couple notable finishes over the last couple years, and is a staple of televised poker events, with her stunning looks garnering her many fans.
Ng commented "I am very excited to be joining my good friends David Williams and Josh Arieh at Bodog. Calvin Ayre and everyone with Bodog have made me feel very welcome. I am positive that the Bodog lifestyle will suit me very well, and I look forward to being a representative for them."
Ng, originally from Toronto, started as a dealer in the underground card rooms of Toronto in the mid nineties. Her love of the game brought her to Las Vegas, where she currently resides, and plays poker full time. An avid music fan, Evelyn often listens to music at the table, and is one of the few pros who has a website with its own radio player playing some of 'EveBabees' favorite songs.
As for poker accomplishments, Ng was set to become the inaugural World Poker Tour 'Ladies Night' champion, until two consecutive bad beats sent her to the rail with a disappointing second place finish. More recently, Ng missed the final table at Borgata by one spot, taking 11th out of a field of 515.
Look for Ng to be more present in the online poker site's constant media blitz.
Ed Note: You may not look like Evelyn Ng, but you can still sign up for Paradise Poker