Heads Up Poker Championship Television Numbers Strong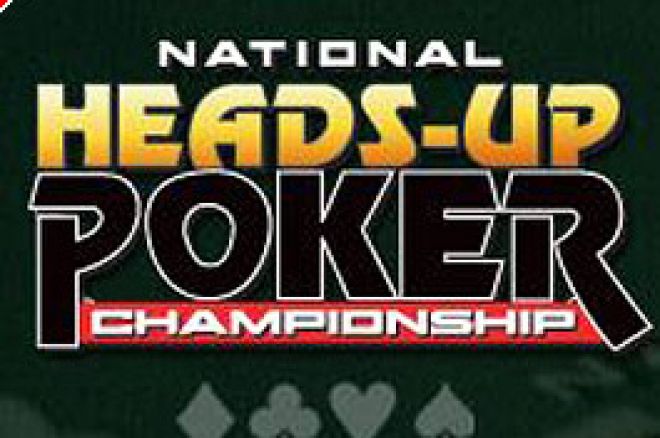 While the Second Annual National Heads Up Poker Championship was completed over a month ago, it seems that interest in what actually went down during the four day run of the tournament runs very high among poker players across the United States.
The premiere broadcast of the event last Sunday on NBC was an unqualified success for the network as it matched the numbers from the first broadcast of the same tournament last year. Almost one and a half million viewers tuned in for the broadcast on NBC from Noon to 1PM on Easter Sunday, driving the Heads Up broadcast ahead of such notables as the National Hockey League, Arena Football, snowboarding featuring Olympic gold medalist Shaun White, figure skating and gymnastics. The only sports programming the National Heads Up Poker Championship didn't rank above was the final weekend of the National Basketball Association season and PGA golf.
In a time when there is plenty of talk regarding the decline of poker viewer ship, this is a significant achievement. By beating such other respected sporting programming, the broadcasts by NBC have shown that there is still a high amount of interest regarding original poker programming and should bode well for other network broadcasts as they come later in the year, including the Intercontinental Poker Championships that will come along in June on CBS. With the success of the premiere of the National Heads Up Poker Championship, despite its unfavorable starting time of Noon on the East Coast and 9AM on the West Coast, it is evident that people want to watch poker on the main networks and not just cable outlets.
This weekends action should prove to be just as heated as last week's inaugural matches were. Coverage of the First Round of action continues this week as former World Champion Johnny Chan, 2004 Poker Player of the Year Daniel Negreanu, accomplished actor and poker player James Woods, cash game specialist Barry Greenstein, Erick Lindgren and Shawn Sheikhan come to the tables for their matches. Once again, the broadcast airs from Noon to 1PM and will lead to the final best of three showdown between the two survivors from the 64 player field, which will be shown as a two hour special on May 21st. Tune in on Sunday as the field is whittled down to 32 as the National Heads Up Poker Championship continues its successful run on your local NBC affiliate.
Ed Note: Lots of new players playing at London Poker Club Join the club today.