Online Poker 911 - Adolpho911 wins WSOP seat at Titan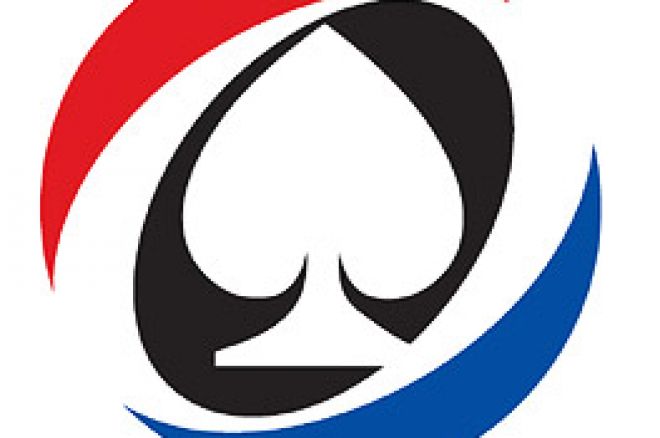 On Friday, the only criteria needed to compete for a seat in the 2006 World Series of Poker main event was 2,500 points as a depositing player through PokerNews at Titan Poker. PokerNews.com joined forces with Titan to offer five freerolls, each one concluding with the winner given a $12,000 prize package.
This Texas No Limit Hold 'em tournament started with 52 players and began with fairly tight play. Each player started with 1500 chips. One of the chip leaders throughout the tournament was CASHOUT1, who took an initial pot to become the leader and never veered far from first place until the final table.
After an hour and thirty-five minutes of play, 10 players were left to battle it out for the win. With blinds at 100/200, play ensued. Two women graced the table, with one of them, Pinked, in the dominating chip lead when it began. Pinked kept the lead for some time, though Adolpho911 won some key hands to make his way up the chip ladder.
The first player to be eliminated from the 10-person table was MeRockStar, who was short-stacked upon entry to the final table. Soon after, TheStudent333 was sent away by CASHOUT1, who proceeded to catch up to Pinked. Stevioli finished in eight place, and then several players began to dominate the game. Adolpho911 took out 1DaMatrix in seventh and accumulated enough chips to be in the top three. CASHOUT1 stayed in the top three by eliminating 2Die4. And after quite a while at the top of the bunch, Pinked was crippled by RDkee, then eliminated in fifth place.
A new chip leader emerged for a short time, Bookie73, and he aimed for CASHOUT1, sending him away in fourth. But Adolpho911 was on the march and took a huge pot from Bookie73 to take a massive chip lead with only three players left. Almost immediately after, Adolpho911 was ready for heads-up play and took out Bookie73.
With blinds at 1000/2000, Adolpho911 faced RDkee in the final showdown for the coveted WSOP prize package. For most of the heads-up action, the two players were neck-and-neck, challenging each other back and forth for the chip lead. At the end of this two hour and twenty minute poker tournament, Adolpho911 and RDkee toss all of their chips in the pot for the ultimate Hold-em battle after seeing a 7-8-9 rainbow flop, though RDkee was covered by his opponent. RDkee took a chance on A-8 suited against Adolpho911's 9-10 unsuited, and Adolpho911 made his straight to win the tournament!
Using only Titan Poker points to enter this freeroll, Adolpho911 won a $12,000 prize package to play in the 2006 WSOP main event on the PokerNews team. Congratulations!
The next Team PokerNews WSOP freeroll tournament is Saturday, May 13th at Noble Poker. To enter, you must download the software through our special links, and make a deposit 24 hours prior to the tournament. Don't let this exciting opportunity pass you by!