Online Poker Shuffle: Changes at the Top of Ongame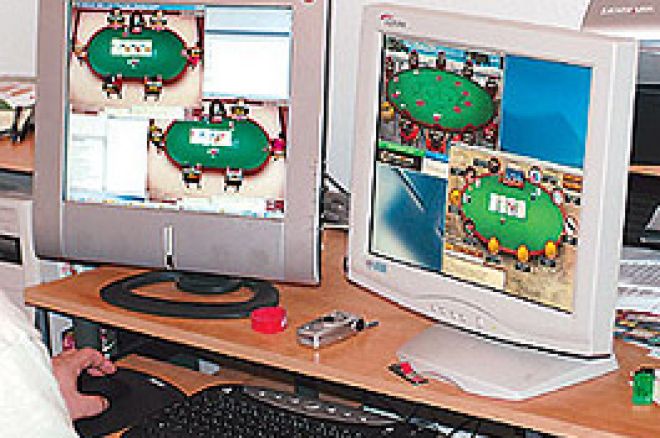 Mergers and acquisitions are a way of life in any industry. Certainly, the online gaming business has had its fair share of late, and there appears to be more activity on the horizon.
On March 15th, we reported the news that top online poker software company Ongame had been acquired
by online gaming company betandwin. Ongame has won many awards, and industry kudos for its online poker software, which powers rooms like Pokerroom.com.
As a result of the merger, several personnel changes have occurred at Ongame, starting at the top. Ongame CEO Patrick Selin stepped down last week, triggering a series of changes at the company's Stockholm headquarters. Several executives followed Selin out the door, and started quite the shuffling of executive positons.
The new man steering the ship at Ongame will be Carl Klingberg, who was named the new General Manager of Ongame by betandwin Co-CEO Norbert Teufelberger. Klingberg has an extensive background in the software business, having been at one time the Managing Director of Scandinavian Online AB.
Klingberg had this to say about his new role. "I am honored and excited to have been selected for this role. With the merger of these two companies, we all will be able to build the world's home for online gaming. It's a great opportunity for everyone - employees and customers. I'm also looking forward to working with Ongame's very talented staff. The merger situation clearly holds exciting development paths for all of us as we drive the poker and games business within the betandwin group."
What some in the industry feel may be first on Klingberg's list of duties is to determine with betandwin a branding, and 'skin' strategy going forward for Ongame (a skin is a separately branded poker room that works off the software of the main room, and shares its players with all the players on the network). Ongame's skins include EuroPoker, HoldEmPoker, and Full Contact Poker.
A software company is only as good as its software, and given the solid performance of Ongame's platform in the past, one would think these changes will have minimal impact on Ongame going forward.
Ed note: Give some great software a test drive at Pokerroom.com.