PartyPoker.com offers Paris Hilton a Second Chance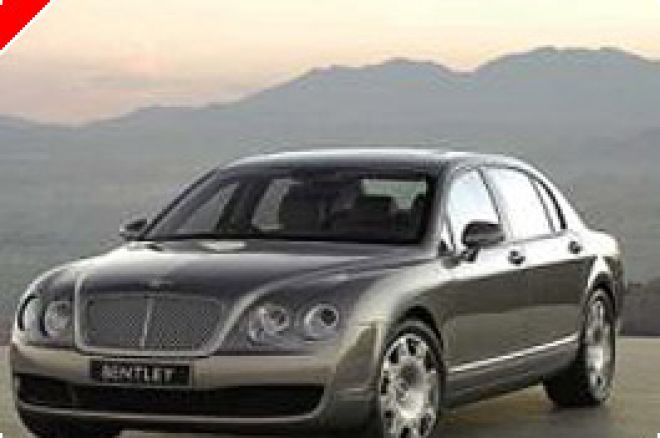 Earlier this week, PokerNews reported on socialite Paris Hilton's ride in the poker world. She reportedly has become quite fascinated with the game and plays tournament poker whenever she gets the chance. According to her own statements, she "never" loses. Well, apparently "never" didn't include this last week.
In a story that sounds like it comes from the Wild West days of poker and the wagering of whatever you brought to the table, media outlets have reported that Paris took an unfortunate turn at the poker tables and lost her prized Bentley, a luxurious vehicle that costs more than most people make in a single year of work (around $175,000). Reportedly her family is furious with her for this incident and has barred her from playing in the Hilton-owned casinos of Las Vegas (not like she couldn't find action somewhere else).
While the loss of her car is big (OK, maybe not to Paris), she is being offered a second chance at getting the keys back. PartyPoker has stepped to the plate to offer Hilton the chance to win back her auto in a unique heads up No-Limit Hold 'Em format. All she would have to do is participate in the game against PartyPoker host Mike Sexton and, if she was able to take down the poker champion, PartyPoker would present her with a new Bentley for her efforts.
"Paris has said she is mad about poker and that she always wins in Vegas. We're offering her the chance to get lucky and she doesn't even need to leave her house," stated Warren Lush, the spokesman for PartyPoker. "We're aware that her parents have banned her from gambling at their casino. This online challenge solves all her problems...she can cover her losses without stepping foot in there."
According to Lush, the offer is good for the next thirty days and the website is looking into procuring the prized automobile for the head to head match. PartyPoker is also prepared for the option that Paris doesn't want to play online. They have stated that if she prefers a live meeting, they are more than willing to accommodate the heiress. As of yet, there hasn't been a response, but we'll keep an eye trained out for further details as they come along.
Ed note: Win enough to buy your own Bentley, or maybe even enough to spend some time in Paris at Party Poker