Poker Deduction: Arizona Man takes down Team PokerNews Freeroll on Tax Day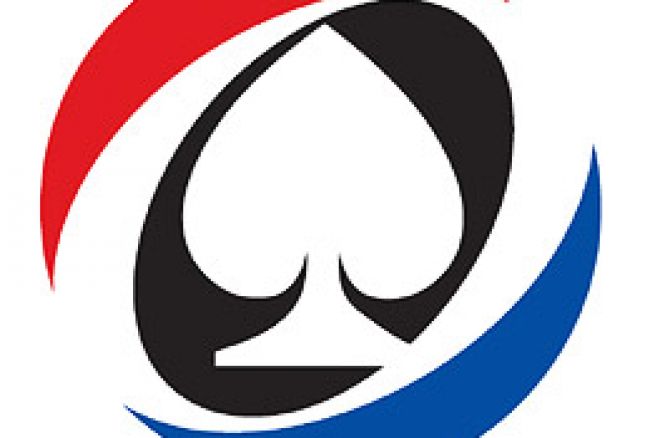 NoblePoker was the place to be on Saturday, April 15 for the 2006 Noble Poker PokerNews WSOP Seat Freeroll tournament. After the American players finished their taxes on the day of the deadline, they entered this freeroll in the hopes of winning that entry into the World Series of Poker. Winning big at this year's WSOP could solve any tax worries for quite some time. And, for the first time in five freerolls, the winner was an American. We'll have more on our winner in the next couple days.
The excitement began with 252 players, each with $1000 in chips, ready to play Texas No Limit Hold'em poker, and the action was fast and furious for the first two hours. Finally, the final table was set with ten eager and enthusiastic players vying to win the tournament.
Play at the final table was a bit loose for awhile, though Boudi79 was the chip leader and maintained that position while the first few final tablists were eliminated. PaulQ was quick to exit in tenth place, Pushloop in ninth place, then Strangerx03x in eighth place. RaizeMeIBluff, who was short-stacked coming to the final table, left in seventh place.
During six-handed play, the blinds were 1500/3000, and play amongst the finalists tightened significantly. DasTodt had a good lead, but Worm23, Boudi79, and Raphus were not far behind, and MajorFatal and Rev800 had fair-sized stacks. DasTodt continued to build up his chips to over 66,000, intimidating the other players out of their blinds. Finally, with the blinds increased to 2000/4000, Worm23 moved in, and was taken out of the tournament by Raphus.
During the next round of play, Rev800 accumulated chips by winning several all-in bets, putting him in second place behind DasTodt. Boudi79, on the other hand, found himself on the losing end of several big hands and was soon out of the tournament. By the time the blinds went up to 3000/6000, MajorFatal, a veteran online player, went all in short-stacked, and was taken out by DasTodt. Soon after, Rev800 called an all-in bet by Raphus and escorted Raphus to the virtual door.
With two players left, DasTodt hovered around 150,000 in chips, and Rev800 was gaining ground with about 110,000. Heads-up play was fast and furious, as both players exchanged chips as well as chip positions. Rev800 took the lead for a short time, but DasTodt soon came back with a monster 102,000 pot to resume his top position.
In the final hand, Rev800 moved all-in with A-K, and DasTodt called with A-J. The board showed J-4-J-10-J to give DasTodt the clear win with quad Jacks! After three hours of edge-of-your-seat online action, DasTodt beat out 251 other players and won the WSOP prize package. You'll be able to see him at this year's WSOP, along with the rest of Team PokerNews, as he goes for the gold.
We have at least 13 more seats to give away. Sign up for these rooms now, people, and get your slice of the WSOP pie. The next Team PokerNews WSOP Seat Freeroll will be held at Titan Poker on Friday, April 28th.