Poker Movie: The American Dream Has 'No Limit'
Jennifer Newell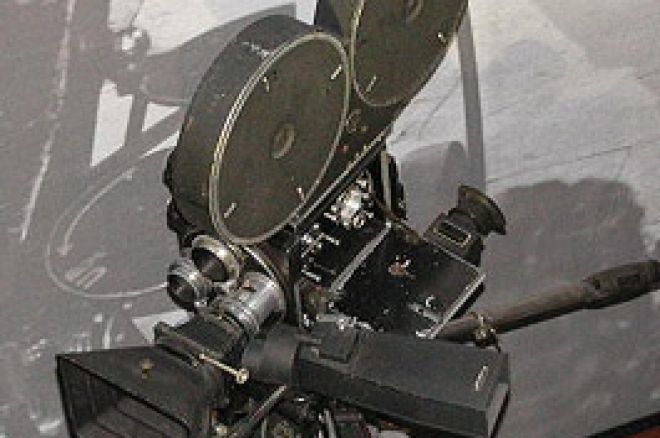 A new feature-length documentary is touring the nation's film festivals, and its name is No Limit: A Search for the American Dream on the Poker Tournament Trail. A combination of Susan Genard's love of poker and film and Timothy Rhys' love of film directing has created a movie that gives an insightful look into the world of poker tournaments, professional players, and people who strive for the American dream.
Genard and Rhys set out to make the documentary with several goals in mind: Genard would play in six high-stakes Omaha and Stud tournaments around the United States, Rhys would direct the film about their journey, and Genard would win enough money to finance the film and save their company.
Several obvious differences between Genard and Rhys gave No Limit its humorous and personal edge to which many viewers can relate. Genard possesses a deep passion and respect for the game of poker, along with a credible knowledge of its intricacies. Rhys knows virtually nothing about poker and the work that goes into preparing for and playing in a tournament. The 'wild card' is their four-year old son, Brick, who accompanied them and usually bridges any disagreement gaps between the couple as they both have his best interests in mind.
While No Limit remains focused on the financial and emotional roller coaster of tournament poker, the underlying theme is the pursuit of the American dream and what that means to different people. Besides witnessing the pursuit of the couples' own hopes and aspirations, which vary greatly between the two of them, a wide variety of professional poker players, young and old, are interviewed about their lives in the world of poker. Those comments are interspersed throughout the film and hold it together nicely.
Ultimately, the American dream is realized to be the ability of each person to pursue their own dreams. Whether Genard ends up winning the tournaments is not as relevant to the film's theme as is the passion with which she goes after her goals. Nevertheless, her journey is one that tugs at the heartstrings of every person who does play or has ever considered playing the tournament circuit. Truly, most people outside of the poker world can relate to No Limit as the pursuit of the American dream is universally understood.
Though the film has yet to find a worldwide distributor, it can be found at various film festivals. With any luck, No Limit will soon be seen at a theater near you.
For more information on the film, Susan Genard, or Timothy Rhys, visit nolimitmovie.com.
Ed Note: Start pursuing your own American Dream at Full Tilt by signing up - today.