Live Poker On Canadian Television - 'Poker Night Live'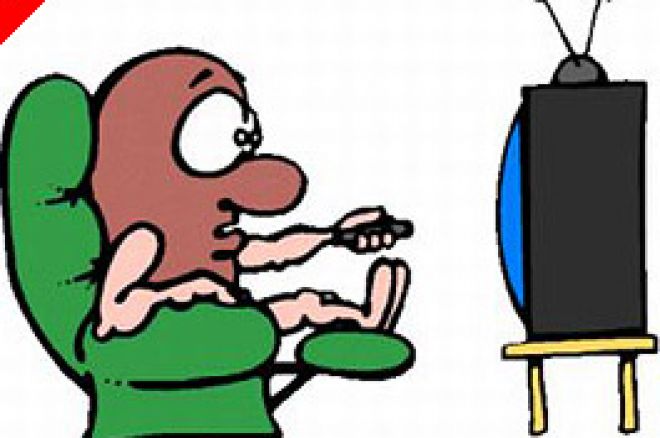 When you watch most of the televised poker that you find on the schedule, many times the events have been played out as much as a year previous to their premiere broadcast on television. While there have been isolated attempts at televising live events, such as the 2004 broadcast of the Turning Stone $10,000 Championship Event or the two Full Tilt Poker invitational events last year (all on Fox Sports Network, interestingly), many poker events are a highly edited package of entertainment for the poker masses. This could change, though, with the introduction of a radical new program now airing on Canadian television.
"Poker Night Live" has become the first program to televise live poker action and in a non-traditional manner as well. The broadcasts feature the action of the online poker world with commentary provided by Canadian professionals. The idea originated in England on their gambling channel PokerZone and has been brought over to the North American continent by Casino and Gaming Television Canada (CGTV).
"We're proud to bring 'Poker Night Live' and its refreshing, unique and innovative approach to online poker into living rooms across Canada," said Terry Debono, CGTV's co-founder and chief creative officer. "Through an entertaining blend of high stakes online poker and live commentary by our panel of experts, we're positive 'Poker Night Live' will appeal not only to poker lovers, but to gaming enthusiasts and entertainment fans alike."
Unfortunately for us Americans (unless we get Canadian satellite feeds) the show is currently only available in the Great White North. "Poker Night Live" airs seven days a week from 11PM to 1AM (with rebroadcasts at noon the next day) on Rogers Digital Cable channel 288, Bell ExpressVu channel 274, Videotron Illico Digital TV channel 59, and Mountain Cablevision Channel 389.
The Canadians tuning in to "Poker Night Live" will be treated to a unique experience that combines live television with the popular world of online poker. The show is ultimately designed to help all players, from beginners to experts, improve their game. Viewers will see every card in each player's hand being played and will be able to learn from the mistakes of others, who are having their poker play critiqued by Poker Night Live's team of professional players including WSOP final tablist Devin "Devo" Armstrong, "Johnny T" Tokatlidis and Tina Teggart.
It is a very interesting concept that would be good to see here in the United States, although it isn't likely to happen anytime soon. Canada's version of "Poker Night Live" should be something that "the powers that be" at the networks in the U. S. look at as an alternative to the canned productions that come out now. For now, though, we can learn more about the action of "Poker Night Live" by visiting their website at pokernightlive.ca and look forward to the day when America has its own version of "Poker Night Live"!
Ed Note: Have poker night live every night in your house by playing at Poker Stars