Online Poker Milestone: PokerStars Signs Up Five Millionth Player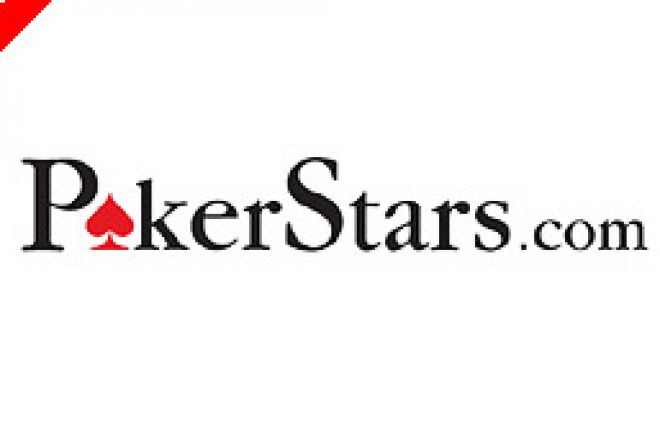 The firsts for online poker room Poker Stars seem to come almost monthly nowadays. Only a few weeks ago, the site announced that their Sunday afternoon No Limit Hold Em tournaments would be guaranteed to pay out $1 million to the field, the first weekly million dollar tournaments in the history of online poker. Now, PokerStars has reached another plateau that demonstrates the power of online poker in the 21st century.
On March 30th, PokerStars announced that they had signed up their five millionth player on the site. In just five years, the online leviathan has brought more people to the game and, with their latest milestone, have demonstrated that they are perhaps THE leader in the online poker industry. What is most interesting is that only a year ago, PokerStars could boast about having signed up 2.5 million players. In the shockingly short span of one year, PokerStars has been able to double their customers and ably demonstrate that the appeal of the sport of poker is still running hot.
The five-millionth player is George Draper from Las Vegas, NV. He is a 35 year old chef who is new to the online poker game, but he will get an opportunity to exercise his poker muscles quickly. For being the five millionth player on the site, Draper will receive two of the most prized seats in the poker world today. Draper will be participating in the 2006 World Series of Poker Championship Event, courtesy of PokerStars, and will also receive a buy-in to the Main Event of the biggest online poker tournament, the World Championship of Online Poker, which is expected to crack the $5 million mark for a prize pool this year.
"It is no surprise that PokerStars is leading the boom in online poker," said Chris Welch, PokerStars Group Marketing Director. "Many people who might be intimidated at the thought of playing inside a casino find that playing at PokerStars is a comfortable and convenient alternative. Millions of players from all walks of life who are living in many different countries have signed up at PokerStars because we make playing poker fun, exciting, and easy."
PokerStars reached the milestone of having 100,000 players participating at the same time in late February and have continued to reach that figure daily since then. Their wealth of ring games, sit and gos and multi-table tournaments have drawn people from around the world to participate. PokerStars has also been at the forefront of the live poker world with their sponsorships of major events, such as the entirety of the European Poker Tour and their highly popular PokerStars Caribbean Adventure. With their five millionth player accounted for, just how much bigger can online poker, and poker in general, become?
Ed Note: You should hurry up, and be player number 5,000,001 at Poker Stars Sign Up Today.