Swedish Government Becomes 'The House'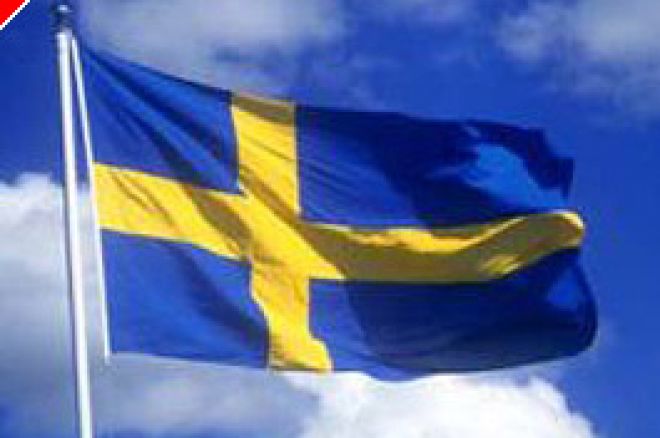 Just as some United States Senators push for a ban on internet gaming, and while Congress looks for solutions into the argument over internet poker, the government of Sweden has found their own solution.
They've started up an internet poker room.
Svenska Spel, a gaming company owned by the government of Sweden, launched the world's very first government owned internet poker room yesterday. While many countries are regulators of internet gaming, Sweden became the first country to actually operate and own an online cardroom. Business was brisk on the first day of operation, with over 1,000 real money players signing up during the first two hours of opening.
Developed by Boss Media, creators of internet poker rooms WilliamHill and Casino.net, Svenska Spel began working towards this launch last November, when the Swedish government officially granted it's subsidiary a monopoly on internet poker in Sweden. Currently it is illegal for any foreign- based internet poker site to advertise in the country.
Svenska Spel hopes to capture a good portion of the over 200,000 online Swedish poker players who have helped make the Scandinavian country a hotbed of poker. Last December, the most popular Christmas present was a poker chip set, and the influence of many top Swedish players, including WPT Championship winner Martin De Knijff of Stockholm, have helped popularize the game.
Svenska Spel also operates four brick and motor poker rooms in Sweden. Online, it will charge a 2.5% rake, and the company expects to generate a first year rake of over $32 million dollars into the government coffers. With governmental concerns over fostering online addiction, Svenska Spel has strict rules for players, making each person set a personal limit of time and money spent on the site before they are allowed to play. In addition, those under 18 years of age will not be allowed to participate.
A recent report commissioned by the government of Sweden indicated that there was not a realistic chance of stopping internet poker in the country, thus creating the attitude amongst governmental officials of: "If you can't beat them, join them." Although it is too early to say what impact Sweden's entry into the online poker world for portend, stay tuned to see how other nation's governments may start to deal out cards and collect the rake.
Ed Note: Play at Everest Poker without government intervention.