Tony Vidmer, Director of Poker Movie 'High Roller'
Murphy James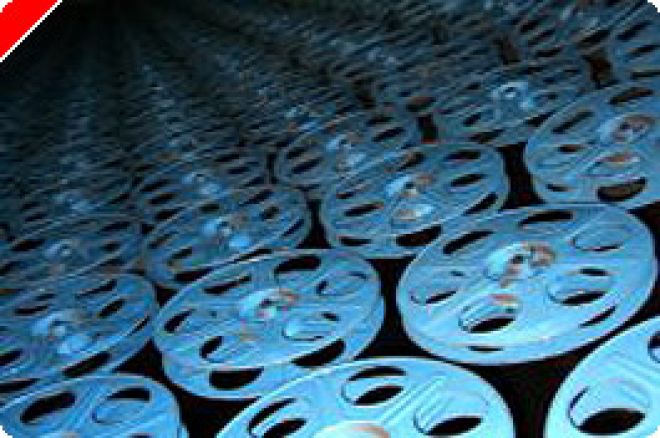 Filmmaker A. W. (Tony) Vidmer was a recreational poker player who started playing at levels 'over my head,' began reading poker books to learn more about the game and the players, and became intrigued with the life (and death) of poker icon Stuey "The Kid" Ungar. He decided to do a feature film on the life of Stuey, his first venture away from corporate, in-house documentaries.
Tony visited Stuey's New York haunts and interviewed those who knew him there, in Vegas, and elsewhere. He was present at Binion's when Stuey was posthumously inducted into the Poker Hall of Fame. He talked to dealers at The Bellagio who knew Stuey and had dealt to him. A catalog of legendary stories was collected under the movie tags of Gambler, Addict, Loser, Legend.
A script was then developed by Vidmer. "The legends wound up being the movie," he says. "It was selective and it is my impression of the man." The "man" was the only player ever to win the championship event of the World Series of Poker three times in competitive play.
Through Steve Schirripa (Bobby Bacala of "The Sopranos" and former entertainment director at the Riviera) Tony was put in touch with Steve's fellow star on the Sopranos, Michael Imperioli (Christopher Moltisanti). After a luncheon meeting in New York where Tony pitched the pic, Imperioli signed on to play Stuey. "The Christopher character is dark. Stuey was dark. It was a good fit." Imperioli's salary: "Michael was paid above scale, but not much," says Vidmer.
Shot on a shoestring budget of less than one million dollars, the movie, originally called "Stuey," played the film festival route in this country and abroad (London, Calgary), building an audience, gathering mostly favorable reviews, and shopping for a distributor. Vidmer reports that the film "earned a Best Director Award at the San Diego fest and also earned the top Audience Award in Nashville."
At Cinevegas, hundreds waited in line for several hours to see the movie. Two hundred were turned away. Another performance was hastily scheduled. "We called it the 'pissed off' performance," says Vidmer. "They liked it anyway."
New Line Cinema signed on as a distributor after a showing at the Directors' Guild in Los Angeles, changed the title to "High Roller" for broader audience appeal, made a deal for showings on Starz television, and released it on DVD. Starz has shown the film about ten times per month since January of 2005. Vidmer reports DVD rentals of $6-8 million to date.
The Hollywood Reporter called it "surprisingly tight . . . a consistently entertaining biopic." Movieweb.com liked the players: "The cast of this movie is outstanding. Michael Imperioli and Steven R. Schirripa are both great. They have a nice, easy chemistry." Famed poker writer Andy Glazer served as a technical assistant and had a small role in the movie as an ESPN announcer. "Give it a chance," wrote Glazer.
Another view from Filmcritic.com: "Think of it as sitting on a Jack - eight. Off suit." Madeline Ungar, Stuey's ex-wife, called it "a work of fiction."
What did he learn about Stuey? "He was extremely flawed. One thing about him was very clear. He loved his daughter, Stefanie. I painted a very sympathetic portrait of him."
The film was released just before the lipstick camera made poker a popular televised event and prior to Chris Moneymaker's incredible story about turning $39 into a World Series win of $2.5 million dollars. So, some have faulted the picture for not including enough poker scenes. Vidmer says, "If I had known what was going to happen, I would have included more." Also, "Had I known poker was going to get as big as it has, I would have tried to raise more money to get more shooting days."
Vidmer, who lives in the suburbs of Nashville, Tennessee, is the adopted son of a Swede who sailed the Atlantic solo in a 32-foot boat. He credits his father with stimulating his creative juices which are realized in his film endeavors.
"Making a feature film was one of the most rewarding things I've ever done. Distribution was the hard part. It is a 'black box' to independent filmmakers. As an outsider, it is incredibly difficult to get a distributor," Vidmer says.
He points out that "7,000 films were made last year and only 1-2% find a distributor." Weary of his struggles to find a distributor he is running a "kind of a" film festival of his own where he creates a competition of worthy films and guarantees the winner a distribution deal and a $100,000 cash prize.
Tony continues his interest in poker as a player ("I usually cash in $100 sit 'n' go's", he says) and as a filmmaker: "At the moment, the online action is of interest to me," he adds
Full Tilt are giving away 100 seats to the WSOP in a freeroll. Check it out.