Former World Series of Poker Champ Varkonyi Freezes Competition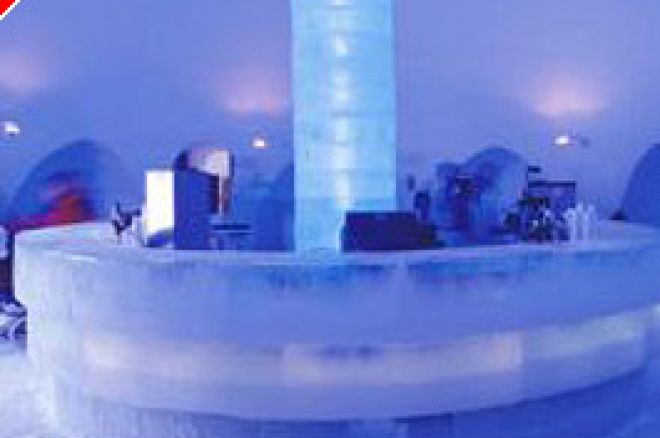 While he may have to venture to a warmer climate to recover from the victory, 2002 World Series of Poker Main Event Champion Robert Varkonyi captured the latest Extreme Poker Championship on March 29th in Finland.
The Extreme Poker series is the brainchild of Interpoker, who put on the first of these events during last year's Caribbean Poker Classic in St. Kitts. Four players, including eventual champion Juha Helppi, dived thirty feet below the crystal blue waters of the Caribbean to compete for the inaugural championship. With an oxygen tank that was rapidly depleting, Helppi was able to hold off the charges from his opponents and captured the bragging rights for Extreme Poker.
With that victory, Juha was able to make the selection for the next locale for the Extreme Poker series. He chose to take the tournament onto his turf, an ice shelf in his homeland of Finland, with four online qualifiers and Varkonyi as his opposition. From the beginning, the perils were evident.
While it was a freeze out tournament, players could rebuy back into the event by shedding particular pieces of clothing. Varkonyi was busted out early on a bad beat but used his parka as collateral for an additional stack of chips to return to the event in a tee shirt. With temperatures that dipped as low as -15 degrees Celsius, three other players also found themselves in the same situation.
As the players fell away at the table, Varkonyi attempted to keep himself warm by racing around the table. Robert was able to stave off the elements to reach the heads up battle with defending champion Helppi and, after an hour and a half of competition, was able to take down the title when he outdrew Juha on the final hand.
A blue lipped Varkonyi should perhaps be warming up now for the next event in the Extreme Poker Challenge. Rumor has it that it will take place aboard an airplane, with players that are eliminated having to skydive from the plane after losing their chips. With the Extreme Poker Challenge, Interpoker has definitely "upped the stakes" when it comes to poker competition.