Big Time Tournament Poker is Back in New Orleans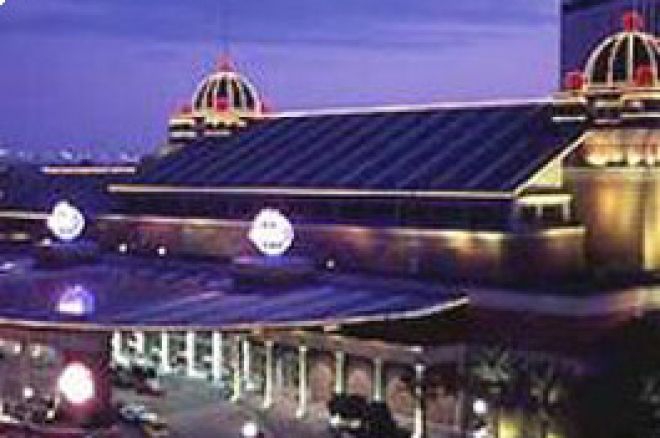 The residents of any disaster torn area crave one thing: A return to 'normalcy'. In the modern poker world, normalcy can be defined as a $10,000 No Limit Texas Hold em tournament. Today, cards went in the air for the first event of the WSOP Circuit tournament series at the Harrah's casino in New Orleans. The $10,000 Main Event gets underway a week from today.
I lived in Northridge, Calfornia during the 6.7 earthquake that rattled us all on January 17th, 2004. I was one of the lucky ones. Yes, that night was the last night I would ever sleep in my home, but I survived. 15 people in an apartment building 500 yards away from me were not so lucky.
When the initial shock of the quake wore off, I remember myself clearly wanting to drink coffee out of my coffee maker, in my cup. I wanted to go to the gym in the morning – my gym. The craving for things to be back to 'normal' often times overshadowed the logistical problems associated with living in an area that had been hit by the quake.
Things are far from being back to normal in the city of New Orleans, but day by day it gets a little better. Jazzfest recently concluded, with Bruce Springsteen, Dave Matthews, and a score of others brought the people some joy through music.
Poker players can now go back to the Crescent City, and play some cards – something that has been happening for well over a hundred years in this area. Sure, Harrah's reopened a while ago, and I'm sure plenty of bad beats have been given, and taken already in that card room. But, a quick look around the Ninth Ward area of New Orleans – to this day – will make anyone realize how little those bad beats matter in the scheme of things.
So, if you aren't far away, or you have the inclination – go to New Orleans, and play some cards over the next week or so. The schedule is limited, but the competition will be fierce – oh, and if it helps, this is one of the circuit events that will be televised by ESPN. Go, spend some money, and have a good time.
No matter your surroundings, you'll be surprised how decidedly non normal it feels to win a big pot.
Ed note: Nothing but big pots waiting for you at Hollywood Poker