eCOGRA Announces '100 Seals' Campaign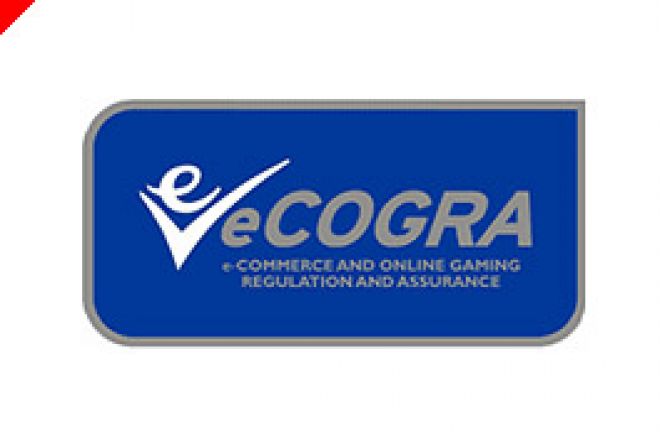 The online regulatory agency eCOGRA (eCommerce and Online Gaming Regulation and Assistance) has been at the forefront of the efforts to provide an independent 'watchdog' for the online gaming and poker industry. eCOGRA has issued its "Play It Safe" seal to 76 different sites, including prominent online poker sites Pokerroom.com, Gaming Club Poker and EuroPoker.com, and through the combined efforts of eCOGRA and their reviewed sites help to give online gamers the safest and most secure gaming experience available. In a day with questions regarding the regulation of the gaming industry, eCOGRA now wants to head the helm of the efforts to make Internet poker and gaming a respectable industry, free from the possible taint of wrongdoing.
The "100 Seals Campaign" is a drive by eCOGRA to increase their certified sites to 100 by the end of 2006. Currently eCOGRA has more than a dozen casino and poker sites undergoing eCOGRA's third-party inspection and monitoring process. The "Play It Safe" seal helps to attract and retain players and tells the world that these sites place players' needs: trust, honesty and fair gaming, above all else. While it is extremely likely that eCOGRA will reach their magic mark, more rooms need to go through the process of review from eCOGRA to help advance the respect of the industry worldwide.
"The "Play It Safe" online casinos and poker rooms already handle a substantial percentage of the total global online gaming business," said eCOGRA CEO Andrew Beveridge. "We intend to extend the player protection that is built into our international standards by bringing more top-tier online gaming software providers and licensees on board before the year's end." Beveridge also issued the challenge to those sites that haven't thought of attempting to earn the eCOGRA benchmark seal of approval. "If you're ready to meet the 21st century challenges facing the industry, we'd like to invite you to join the 100 Seals Campaign and become one of the most respected 100 online gaming sites in the world."
eCOGRA will attempt to get their message to the online world during the eighth annual Global Interactive Gaming Summit & Expo (GIGSE) 2006 in Montreal, Canada. On May 17th, the chairman of eCOGRA, Michael Hurst, will host a discussion for attendees called "'Self-Regulation: Best Practices to Play It Safe." Panelists for the discussion will include noted poker player and online gaming regulation promoter Roy Cooke, players' advocate Ted Loh and Beveridge.
In this day and age of questions regarding the security, safety and trust of the burgeoning online gaming business world, eCOGRA wants to be the regulatory group that can answer these questions for players that are looking for the most reputable sites around. Their "100 Seals Campaign" should be a successful drive and we should see more top poker rooms and casinos on the eCOGRA "Play It Safe" list soon. For a complete look at the reviewed sites that eCOGRA has issued their seals to up to this point, visit ecogra.com for more information.
Ed Note: You can play it safe at Paradise Poker every day.