Turn One Cent Into $1 Million at MansionPoker.com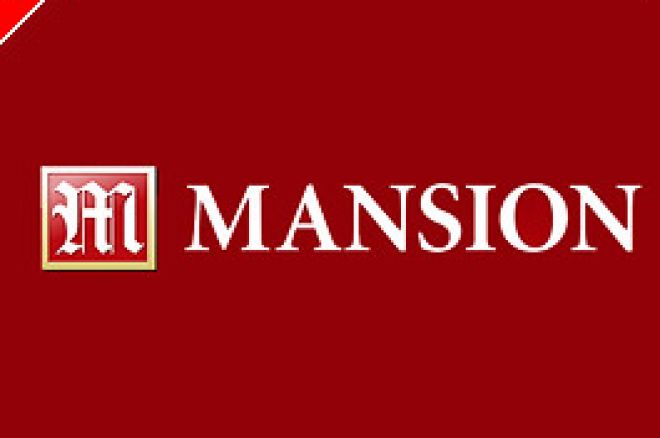 Imagine being able to turn 1c into $150, or $7000, or potentially $1 million dollars! Well that's what MansionPoker.com is offering with their amazing guaranteed tournaments.
MANSIONPoker.COM has burst onto the online scene and is offering serious value for both beginners with small bankrolls and experienced tournament players looking for huge overlays.
Without a doubt, the best value on offer is MANSIONPoker.com's selection of 1c entry tournaments. If it's cash you're after you can select from either $50, or even $500 added to the prizepool. With fields averaging around 100 players for the $500 added, it doesn't take a mathematical genius to work out that playing for a $500 prizepool as opposed to a $1 prizepool is great bang for your buck.
If that wasn't enough, MANSIONPoker.com is also offering you the chance to win a $7000 MANSION Poker Dome Challenge package Las Vegas for only 1c. These are not sub satellites, this is a 1c buyin tournament with a $7000 guaranteed prizepool – hard to believe, but it's true. And with fields of under 200, this tournament is offering around a whopping 350,000% overlay.
Poker Dome Challenge qualifiers are held once a day, entry is 1c, and the winner receives a $7000 Poker Dome package. This includes return airfares to Las Vegas, VIP accommodation, five-star hospitality and $500 in chips plus a seat to play live at one of the 36 televised MANSION Poker Dome Challenge qualifiers to be held at the purpose-built MANSION Poker Dome in Las Vegas.
Here's where the real value starts. If you get to Las Vegas and win your qualifier, you will receive $25,000USD and a seat in one of 6 semi-finals. Win your semi-final and you will pick up an extra $50,000USD and a seat in the grand final to compete for the winner-take-all grand prize of $1,000,000USD. That's definitely a nice return for a 1c investment.
Ed Note: This is the best Poker value on the web today. Period. Sign up for MansionPoker today, and get yourself in the game.