Online Poker Weekend Wrap Up: Three Million on the Table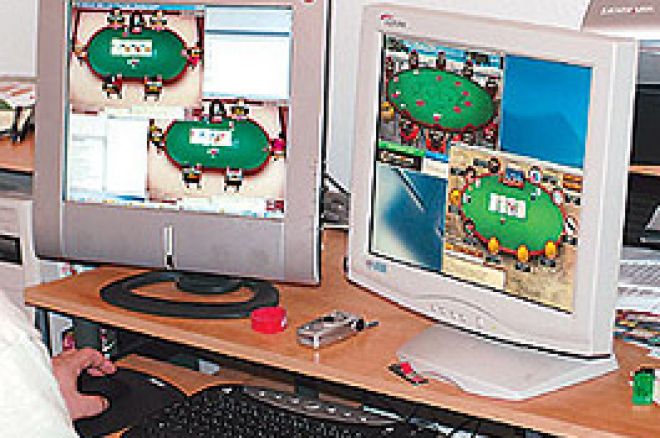 These weekends only come once a month, but this past weekend was an online poker players dream as far as money on the tables go. With Party Poker having their monthly million dollar guaranteed tournament on Saturday, in addition to their standard $750,000 guaranteed on Sunday, it meant that the top half dozen or so online poker tournaments over the weekend would have combined Guaranteed prize pools in excess of $3,000,000.
Unlike last week, there weren't a slew of big names to go along with these big guarantees at the final tables over the weekend. Other than the WSOP Circuit event in New Orleans, there weren't any real live events going that would pull people away either (Although you will have to excuse top online player Nordberg, who couldn't play in any of the weekend's events because he was busy winning the WSOP circuit event in New Orleans).
Still, there was a lot of money on the online poker tables over the weekend, and players went after it hard. We'll start the wrap up of this week's action on Saturday at Party Poker.
Party Poker Million Guaranteed
On Saturday, the Party Poker Million Dollar Guaranteed attracted 1463 players and with a fee of $600+40 there was over $100,000 overlay on offer. Early money was mehbahmeh, who had over 2 million in chips, while the rest of the table was under one million. But they soon caught up – dimioanna got into a three-way all in preflop with AcQc vs mifant19 with As8c, and xapestylesx with pocket tens. An ace on the flop gave dimioanna the 1.4M pot and sent the first two players out. With six players left, all around the million chip mark, players asked for a deal, but GFL605 seemed unsure of what was going on – continually asking in the chat box what the amounts would be instead of allowing players to enter the deal-making chat. The frustrated five kept playing and pleading, but to no avail and eventually it got down to heads up between GFL605 and M8kingMoves, where GFL605 finally clicked yes on the deal button. Being able to watch nervous players navigate Party's deal-making software has become notoriously good fun – sometimes more fascinating than the actual play. GFL605 was unable to sort it out in the allocated half hour, and play resumed. He handed over the chip lead to M8kingMoves, who promptly entered the amounts for a 50/50 spilt - $158,500 and ended the agony.
Party Poker Million Dollar Guaranteed
Final Results
M8kingMoves (Coral Springs) $158,500
GFL605 (Saint Peters) $158,500
Scarecrow188 (Germany) $80,000
QueenDaisy (Warwick) $60,000
mehbahmeh (Boston) $50,000
carpworldcup (Ridgeview) $40,000
dimioanna (Kefalari) $30,000
RollinFish (Shoreview) $20,000
xapestylesx (n/a) $15,000
mifant19 (n/a) $10,000
UltimateBet $175k+25k guaranteed
On Sunday, UltimateBet hosted their $200+$15 entry tournament, a field of 842 runners producing around $30,000 overlay. Going into the final table, MattZman and SarahJane held about fifty percent of the chips between them, and were looking hard to beat. Goldwatch departed in 7th, coming over the top preflop with K5, but it wasn't enough to get poppapump to fold KJ. Noruga was next to fall to poppapump, pushing with queen high on a 9-5-6 flop only to be insta-called by poppapump with 5s6h. MattZman then took out benefits in 5th with 8c9c vs QcJc. A 9 on the flop took Matt back to 500k, after SarahJane had gone on a tear and run up to 1M in chips. After Matt won a race with KQ to beat poppapump's pocket sixes, he had just over 800k going into the last three and with Azimut85 on just 160,000, it was definitely a two-horse race. In the heads up, Matt started well but SarahJane won two massive pots in a row to take a 4-to-1 chip lead. The final hand took place just moments later when, with blinds at 10,000/20,000 (2,000 ante), Matt called SarahJane's preflop raise of 64,000 and both players saw a flop of Ac-3c-6c. Matt checked, Sarah pushed all in with 2h5c and Matt called with Ah8h. A ten on clubs on the river relegated Matt to 2nd and gave SarahJane a $45,000 payday.
UltimateBet $175k+$25k guaranteed
SarahJane $45,000
MattZman $27,000
azimut85 $18,500
poppapump $13,000
benefits $11,000
noruga $9,000
Goldwatch $7000
Gomez Addams $5000
slizza420 $3,500
__suicideking $2,000
Poker Stars $1 million guaranteed
This weekend, the normal $200+$15 buyin of Poker Stars biggest weekly tourney was increased to $500+$30, as they now do once a month to keep the bigger players happy with 'smaller' fields. This effectively halved the normal field to 2096 players, which meant the prizepool was just over $1 million. For the record, this was easily one of the chattiest final tables ever seen – amazingly it was hard to tell if observer chat had been turned off! Stealthmunk led the way – literally, trash talking non-stop but carrying the chip lead with 1.2M to back it up. Topnetplayer, msftkid, and Randallin all departed quickly, and once stealthmunk knocked out fellow chip leader ehedore in 6th with KK vs 77 to amass a 3M stack (60% of chips in play), it was pretty much all over. Play went down to three handed, and stealthmunk (3,671,500), T_Mac (918,675) and lobojiji (649, 825) then struck one of the most talked about deals on record.
With a mandatory 30k set aside to play for, a straight chip count gave stealthmonk roughly $172,000, T_Mac $94,000 and lobojiji $87,000. Considering the tourney payouts were roughly $196,000, $119,000 and $69,000 apiece, things seemed a little off-kilter and it got even weirder when shortstack lobojiji agreed to give T_Mac $2,000 along with stealth, bringing T_Mac's payday up to over $99,000. With stealthmonk taking $170,000 even, this now meant that if he won the $30,000 left to play for, he would actually take home more than first would have paid with no deal. Somehow, lobojiji came from behind and collected the extra money on the table, but still departed with less than what second place would have originally paid – certainly a bizarre and somewhat appropriate end.
Poker Stars $1 million guaranteed
Final Results
lobojiji (Buenos Aires, Argentina) $115,411.71
stealthmunk (Orange, CT) $170,000.00
T_Mac (Toronto, ON, Canada) $99,204.29
Tomthebomb32 (Fresno, CA) $56,068.00
astromech (San Diego, CA) $46,636.00
ehedore (Lorton, VA) $36,156.00
RandALLin (Greenville, NC) $26,200.00
msftkid (Shrevport, LA) $20,750.40
topnetplayer (Odense, Denmark) $12,576.00