Poker Demonstrating Philanthropic Side With Charity Events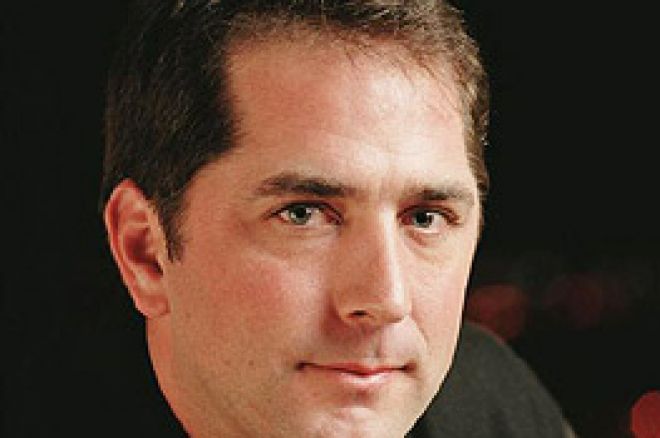 Two tournaments in the next week will not only offer the opportunity for many to battle on the poker tables for some excellent prizes but will also continue to demonstrate the goodwill that poker players have when it comes to helping a deserving cause.
The Second Annual Bluff City Texas Hold 'Em Open will take place this weekend (May 20-21) at the Grand Casino in Tunica, MS, with two days of tournament action and two seats to the World Series of Poker Championship Event up for grabs. The tournament, which is a $100 buy-in event with unlimited $50 rebuys for the first round and a $100 add on, will benefit United Cerebral Palsy of the Mid-South, which covers Tennessee and Mississippi. Last year's inaugural event was (at that time) the largest charitable poker tournament in the United States and this year's event is expected to be bigger and better than the first.
"I've been in touch with the poker room at the Grand and they told us there are only about 100 seats left for the tournament," said Brady Tanner, the Director of Development at UCP-Mid-South. "It's going to be a great time for all the participants in the tournament." The Grand Casino is also very proud to be participating in the event again this year. "It's very important for us to be a part of the community," stated Patrick Browne, Senior Vice President and General Manager of the Grand Casino Resort. "We are proud to partner with United Cerebral Palsy to again host this highly successful event and contribute to this very worthy charity."
In last year's event, 500 players competed in two tournaments, raising almost $100,000 for United Cerebral Palsy. The two winners of the event, Krystal Nelson of Tunica, MS and Chris Wiggins of Memphis, TN, both earned seats at the World Series for their efforts, with Nelson making a very nice showing in the event. Krystal was able to finish 119th out of the 5,619 player field, which earned her a nice payday of $54,965.
It is expected that 600 players will come together at the Grand Casino this weekend for the Bluff City Texas Hold 'Em Open. The winner of each tournament (one on Saturday and one on Sunday) will receive an entry into the World Series of Poker. The field will also be paid out to fifteen places during each day's tournament. To enter into the event, visit the Grand Casino poker room for more information. With only 100 seats left in the event, they should go fast and action will start on Saturday at noon and Sunday at 1PM.
The generosity of poker players will also extend to the West Coast in the next week as well. Poker professional Phil Gordon will play host to a benefit for the Cancer Research and Prevention Foundation on May 24th at the White Lotus Club in Hollywood, CA. The "Full Tilt Bad Beat On Cancer Fundraiser" will feature a night of entertainment including music and a live auction. A couple of Phil's closest friends poker friends, Annie Duke and Howard Lederer, will join Phil in putting themselves on the auction block personally. Each will put the opportunity to take them on in a Heads Up poker match to whoever is the highest bidder, which should generate almost as much action as the Heads Up matches will!
The gala event will also have quite a bit of star power to it as well. In addition to Phil, Annie and Howard, celebrities such as Hank Azaria, Cheryl Burke, Shannon Elizabeth, Dave Foley, Josh Malina, Penny Marshall, Alfonso Ribiero (Fresh Prince of Bel Air), Jeremy Roenick (the star center from the L. A. Kings hockey team) and Sara Rue are all expected to come out in support of Gordon's "Bad Beat On Cancer" campaign.
The Foundation focuses its energies and resources on the types of cancers, including lung, breast, prostate, colorectal, cervical, skin, oral and testicular, that can be prevented through lifestyle changes or detection and treatment in their early stages. Since 1985, the Foundation has provided more than $74 million in support of cancer prevention research, education and outreach programs nationwide and has played a pivotal role in developing a body of knowledge that is the basis for important prevention and early detection strategies. In particular, the night of entertainment will benefit CRPF's 21st Century Young Scientists Fund, which awards grants to the best and brightest researchers across the country engaged in cutting-edge cancer prevention research. The fund has played a critical role in funding discoveries that have led to new ways to prevent cancer and detect the disease in its earliest stages, when it is most treatable.
With these two events, poker has once again shown that there is a huge heart in the poker community. As poker continues to be a popular activity among millions around the world, perhaps more charitable gatherings such as these can come about, benefiting millions of people and excellent philanthropic causes as well.
Ed Note: Phil Gordon heartily endorses Full Tilt , who support his charitable causes.