PokerStars Reaches Five Billion Hands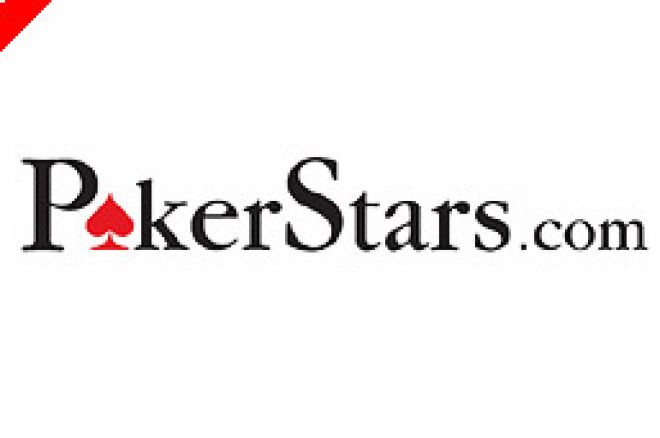 PokerStars continues to be at the forefront of achievements in the online poker world. They were the first online poker room to have one of its players win the World Series of Poker with Chris Moneymaker's landmark 2003 victory. They have also become the first site to have a guaranteed weekly million dollar tournament and also reached the lofty milestones of having 100,000 players online simultaneously and signing up the five millionth player. This last weekend, PokerStars reached another pinnacle of success on the Internet and shared in the bounty with many of its players and especially one lucky table.
Over the past week on their countdown to the five BILLIONTH hand played in the existence of the online poker room, PokerStars had given the players at the tables prizes along the way. With the monumental hand, however, PokerStars decided to up the stakes, so to speak. Each player involved in the hand at the table that had the magical hand would win a minimum of $10,000. The winner of the hand would take a $50,000 prize away and each player would also get an entry into the 2006 World Championship of Online Poker Main Event.
As you can expect, the action was fast and furious as the numbers ratcheted up on PokerStars. The big hand came and it was quite surprising where it happened. It wasn't on the big money tables or in one of the multitude of tournaments that the site offers…it was at a shorthanded $.05/$.10 Limit table! Imagine the surprise of the participants in the hand who may (or may not) have known what was about to come to them!
After all was said and done, "MaraJade" took down the penultimate hand and walked away with $57,500. The other participants, "kiwishyla", "SantaChris", "johnny79", "wendingo" and "vball5", all got nice consolation prizes for losing a pot in $10,000 prizes and the entry into the 2006 WCOOP. Congratulations to all the winners (a complete list can be found at pokerstarsblog.com) and we'll be waiting for the next achievement from what has become one of the predominant poker rooms around in PokerStars!
Ed Note: Lots and Lots of online poker played at Poker Stars Sign up today, and be part of the action.