Wireless Company Signs More Poker Players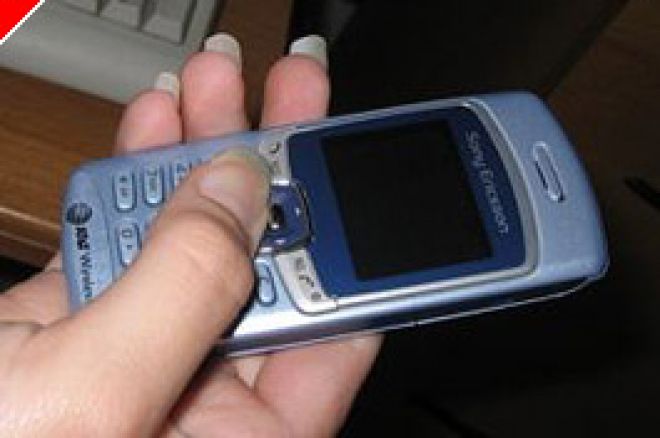 One of the most active players in the wireless business, when it comes to poker players at least, is Sports-Stuff, Inc. The company specializes in providing games, sports information and ring tones to cell phones and has been very active when it comes to signing poker professionals and promoting their wireless efforts. The company can already count former World Champion Carlos Mortensen, Cyndy Violette, Antonio "The Magician" Esfandiari, Men "The Master" Nguyen, Evelyn Ng and David Williams on its roster of poker players and has recently added two more to the fold.
Sports-Stuff announced on Monday that another former World Champion, Huck Seed, and WPT champion Paul "The Truth" Darden will enlist the aide of the company for providing their wireless product. This includes SMS alerts, mobile web sites and ring tones, which the company already provides for their current roster of professionals. "The ability to sign top caliber players like this really compliments our existing group of poker pros," commented Sports-Stuff President Kevin Day. "Both players are very well known, with Huck having won the World Championship and Paul's WPT victory, and their appeal to poker fans across different demographics is very widespread. We are delighted to have reached exclusive deals with both of these top pros."
Huck Seed has been called by many, including Phil Hellmuth, one of the finest poker players in the world. He won the World Series of Poker $10,000 Championship Event in 1996 and has captured four WSOP bracelets all together. Huck has also demonstrated his prowess very well in the last two National Heads Up Poker Championship gatherings, where he placed ninth in 2005 and third in 2006.
Paul Darden is known best for his all-around poker game. The Connecticut native has captured many titles in Seven Card, Omaha, Limit and No-Limit and earned the Best All-Around Player Award at the 2005 L. A. Poker Classic. Paul has earned a WPT championship in the first season of the Tour and also has a World Series bracelet to his credit.
This now brings to eight the total of players that Sports-Stuff has signed to exclusive contracts and there are more on the way. For full details on Sports-Stuff and the products that they offer, be sure to visit their website at ssuf.com.
Ed Note: Play online poker at Paradise Poker. We think you'll like it.