Borgata Expands Poker Room, Announces Summer Poker Open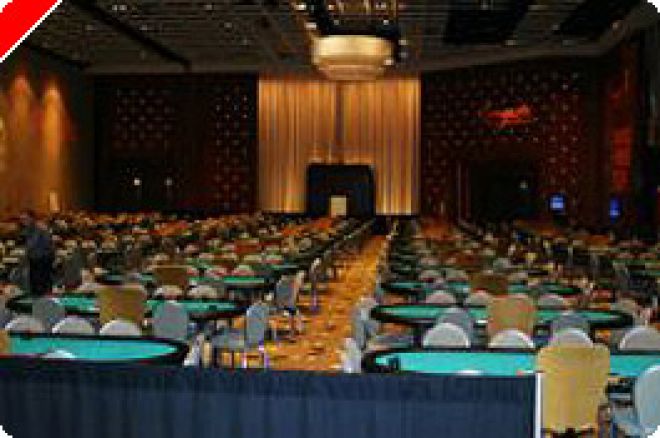 One of the premiere poker destinations on the East Coast, the Borgata in Atlantic City, announced the expansion of their poker room is nearly complete. With this announcement, they also detailed their plans for a summer series of tournaments that will provide players who can't go west to the World Series to play some high dollar tournaments as well.
June 30th marks the debut of the new poker room at the Borgata and the expansion will make their poker room the largest in Atlantic City. The room will cover 21,500 square feet of the casino and feature 85 tables. Eighteen of these tables will be set aside for excusive "high roller" play and nine more will be designated for usage in tournaments, with bleacher seating for spectators. The remaining fifty eight tables will be where the major cash game action takes place with the Borgata spreading Texas Hold 'Em, Omaha Hold 'Em, Seven Card Stud and their variations.
The opening of the poker room on June 30th will be marked by a special tournament. The $250 (plus $30 juice) tournament will guarantee a prize pool of $50,000 for the combatants and should be a hotly contested tournament. This event will lead up to a major poker tournament to truly indoctrinate the renovated Borgata poker room in style.
Beginning on July 5th, the Borgata Summer Poker Open will take place and, over the fifteen days of competition that is scheduled, there will be plenty of poker action for those not able to make it to Las Vegas for the World Series. There will be thirteen major tournaments on the schedule featuring all forms of poker and there will also be significant side action, second chance cash, super satellites and sit and go tournaments. It all will culminate on July 17th with the four day $5,000 Main Event, which will wrap up a significant amount of tournament action on July 20th.
While the Borgata was already a focal point of poker in Atlantic City, with this expansion of the poker room they should mark themselves as a premiere poker destination not only on the East Coast but in the United States as well. The addition of a major tournament during the run of the World Series is daring and hopefully will be met with a great turnout from the locals in Atlantic City and others on the East Coast. To view more about the new room at the Borgata or to register for any of the events during the Borgata Summer Poker Open, visit theborgata.com for more information.
Ed Note: Poker Stars have our highest rated tournaments, find out why