Catching Up With Poker Pro Scott Fischman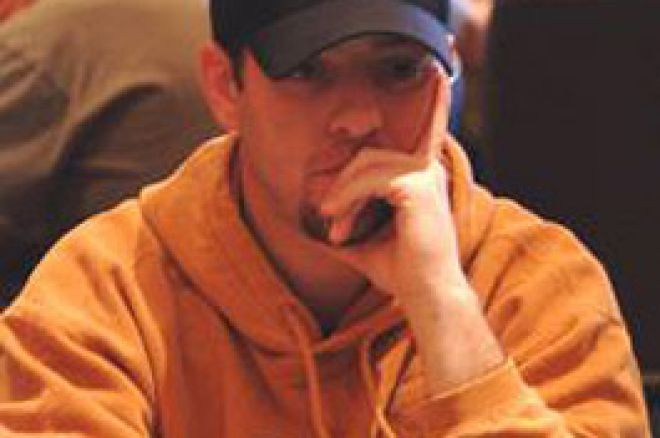 Professional poker player Scott Fischman has crammed a lot into a short life. The 26 year old cut his teeth playing online poker for countless hours back in the early 2000's. Then, in 2004 lightning struck, and Scott won two WSOP bracelets in a span of about 72 hours.
Fischman makes his home in Las Vegas, and has become a fixture on the tournament circuit. Scott has been very busy over the last couple months, and we caught up with him on a break at the Mandalay Bay Poker Championships.
John: You have been chosen to be part of the NAPL Broadcasts. What are you doing with that?
Scott: I'm doing a segment on each episode where I give viewers tips. Unfortunately I had a previous engagement to host a show filming over in London, so I couldn't co-host this one.
John: What do you expect out of that experience? Is being a TV poker announcer part of your goals?
Scott: Initially it wasn't one of my goals, but now that I've done a couple of these announcing/commentating gigs and seen what it's about, I've found that I really enjoy it. It allows me to see that game from an entirely new perspective and I've learned a lot, which is always a goal of mine.
John: What about you as a player? How many events will you enter at this years WSOP?
I plan to play pretty much every event this year. I have my room all booked at the Rio, so I will basically be living there again! I'm really looking forward to the series.
John: With you being a former HORSE WSOP champ, is there any way they can keep you away from that $50k HORSE event?
Scott: Not a chance! I'm definitely playing in this one and I'm so happy that the guys over at the WSOP decided to put it back on the schedule. I've been working with the new Commissioner of the WSOP, Jeffrey Pollack, and have been extremely happy about their willingness and desire to make the WSOP more player friendly. This HORSE event is major step in the right direction.
John: You just signed with Interpoker. Tell me about that deal, and what brought it about? What does this mean for the players at the Fishtank?
Scott: It was a difficult decision, but I'm really excited about my move to Interpoker. They are giving me the opportunity to really try to capture the US market and tournament players like myself by allowing me to program a daily block of tournaments. The software is great and we are already in the process of creating some really revolutionary tournaments that I think online players are going to love. I've been really lucky to find such a great new home for TheFishTank and work with a site that is so dedicated to trying new things and making its players happy.
John: Anything you learned about the 'skin' business during the previous Fishtank era?
Soctt: I learned that it takes a lot of time and effort to get things accomplished, which can be quite frustrating. When you are a skin on a larger network, it can be extremely difficult to make any changes or improvements since everything has to go through several levels of bureaucracy. My main goal is to provide a great place for online players to play with tournaments and games that will appeal to all levels of players. I wasn't able to get that done before, but I think now I will.
John: You have a book coming out soon, right?
Scott: My book, 'Online Ace' is being released on June 13th. I'm really excited about it and I hope people enjoy it. There is a link to purchase it on thefishtank.com. There are a few other really cool things in the works, but I can't go into detail yet...but I will keep you posted. Aside from that, I'm just focusing on playing right now!
Ed note: Scott plays at Interpoker Sign Up today, and jump into his fish tank.