Improving The Crowd At The Poker Tables With 'Miss Poker Face'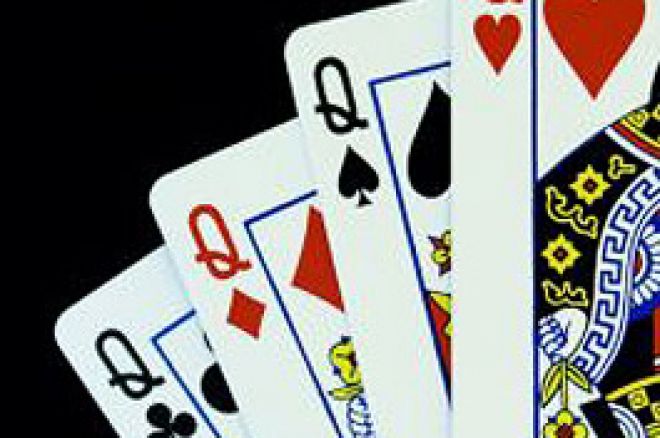 What do you see normally when you sit down at the poker tables? First off, it is a predominantly male arena, lacking a certain female ambiance that most social arenas have. Notice sometimes the effect a woman, especially if she is attractive, has on the men that are involved in the game once she joins. Now a contest has been started to find even more young, attractive ladies to distract the less disciplined players in the game.
It was announced in London on Tuesday the start of a competition to find "Miss Poker Face 2007". A company called Player International is scanning the world to find women who not only are in the upper percentiles on the looks scale but can also handle themselves in and around the poker tables. The competition promises to be far reaching and interesting as well.
The search for "Miss Poker Face 2007" starts with submitted entries to the competition (more details on how to submit your entry can be found at misspokerface.com). After this submission process, eight "regional" winners, representing the United States, England, Spain, Germany, Sweden, Australia, Denmark and Norway will be selected. The regional winners will all receive buy ins to major poker tournaments and modeling contracts. In the end, one of the eight women will be chosen (how this selection process will go is currently unknown) as "Miss Poker Face 2007".
It seems there is already a sizeable response to the competition, not only from contestants but from the corporate world as well. Player International Managing Director Stephen Pearson commented, "The response so far to this project has been phenomenal, not only from potential entrants but also from companies wishing to become sponsors. We would, of course, entertain a sponsor, but one which is a global brand." No details on the cutoff date for submitting entries has been mentioned at this time.
While poker doesn't need to focus more on the looks of the women in the game than it already does, this competition should be a fun diversion. One thing to remember is that poker is an enjoyable, social gathering and the competition could find the next great poker champion (hey, you never know!). Beware the next time you step to the tables and have a female competitor sitting beside you. She may not only have the model's looks, but she could also be the first "Miss Poker Face"!
Ed Note: Face it. You won't be Miss Poker Face. But you can always play online poker at Pacific Poker sign up today.