Online Poker Freeroll: Nine Pros Battle it Out For Poker Dome Seats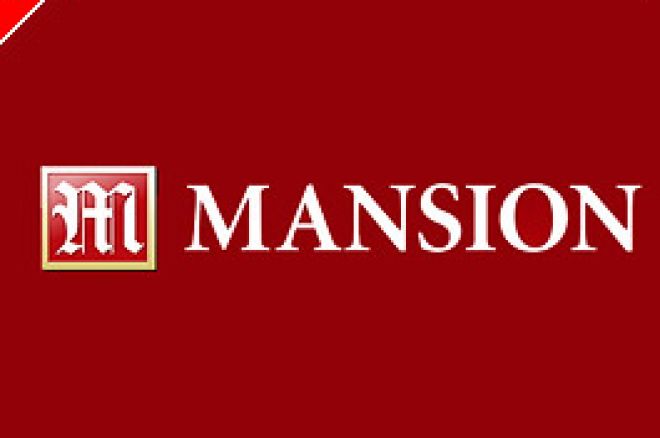 For the upcoming 'Mansion Poker SuperStar Challenge', the formula was simple. Pit three top pros against three amateurs in the modern poker arena known as the Poker Dome. Put a million dollars of free money on the table, and turn the cameras on.
So, how do you determine who the six players will be? With an average value of $166,000 per seat, and a very pro convenient Las Vegas area shoot – lots of pros would want to be part of this.
When you have an online poker room that is currently in all out promotion mode like Mansion Poker, the solution is easy. Hand-pick some pros, let them sit in front of their computers, and battle it out for the spots on your online poker room. That's exactly what happened at Mansion on Sunday.
The first seat went to a pro who won an invitational multi-table tournament with over 30 professional players in it. When it got down to three handed, you had three name players left. Former European player of the year Dave Colclough, dashing Italian Luca Pagano, and Todd Brunson fought to the end for this seat. The blinds got high, the chips went in, and after the chip lead changed hands several times, Todd Brunson wound up edging Luca Pagano, and earning the first seat in the million dollar final.
Then next phase was the nine player 'Sit n Go' for two seats. Nine players were hand picked to participate in a tournament to determine the final two pro spots at the million dollar table. Here were the players picked.
Gavin Smith
Tony G
Marcel Luske
Scott Fischman
Kenna James
Harry Demetriou
John Gale
Mike Gratz
Kirk Morrison
These players sat down, and played under screen names, with 'Mr Gratz' being the only one to use his own name in his screen name. The joke was definitely on the other eight players, as Gavin Smith played under the screen name 'Freddy Deeb'.
Gavin Smith pretty much dominated this thing from start to finish, pushing the action, and having his chip stack see a pretty wild ride in the early stages. Kenna James, and Scott Fischman were out early, and Marcel, and Tony G hit the rail not long after.
The table chat was, at times, particularly entertaining. One riveting tongue-in-cheek debate about whether the Mercedes clk55 would 'get the chicks' comes to mind. Ah…the life of a professional poker player.
When it got down to four handed, Gavin had the other three players (Gratz, Morrison, and Gale) outchipped three to one. It seemed the other players were going to fight it out for the second spot, and that is pretty much what happened. At the end, it was "Gentleman" John Gale securing that second spot. Gale will join Gavin, and Todd Brunson as the pros in this pros versus amateurs challenge.
So, the pros will square off against the amateurs in a televised event to be taped on July 3rd, and televised on July 12th. More details to come.
Ed Note: Lots of values like this at Mansion Poker everyday.