PartyPoker Founder Vikrant Bhargava Added to WPC Speaker List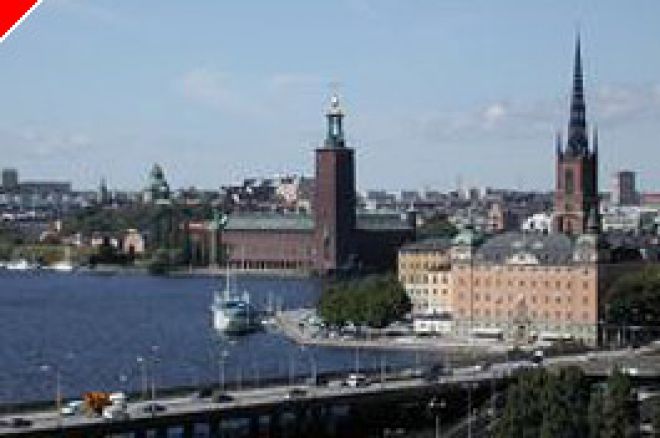 The World Poker Congress, set to meet next week on June 27th and June 28th in Stockholm, Sweden, added to their already prestigious speaker list on Monday when they announced that a key player in the online poker world will join the dais as a keynote speaker during the conference.
The WPC announced that Vikrant Bhargava, the Marketing Director of Party Gaming (the ownership behind PartyPoker), will be joining the unique conference to offer his insights into the synergies between the live and online poker worlds to conference attendees. Bhargava joins the previously announced featured speakers, World Series of Poker Commissioner Jeffrey Pollack and World Poker Tour President Steve Lipscomb, as the WPC attempts to give the fullest look at both casino and Internet poker that can be presented at this time.
"Vikrant Bhargava is one of the major reasons behind the success of PartyGaming," said Sue Schneider, President of the River City Group, one of the organizers of the World Poker Congress. "The company's flagship, PartyPoker.com, introduced many of today's online and live players to the enjoyment of Internet poker. Vikrant's innovative marketing campaigns and customer service initiatives have become an industry standard." Another of the sponsors of the WPC, Paul Dworin, publisher of Global Gaming Business and PokerBIZ magazines, was equally enthused by the addition of Bhargava. "The World Poker Congress has quickly become the premier conference for the business of poker globally," stated Dworin. "The addition of Vikrant Bhargava as a keynote speaker demonstrates our commitment to providing cutting-edge information from the most prestigious speakers."
With the addition of Bhargava, the organizers of the World Poker Congress are truly presenting a highly informative and vital seminar for those in the poker world today. The WPC will discuss all aspects of poker, both live and online, and will offer opportunities for the two to work even closer together in the future. It was to be a monumental conference for bringing together the leaders of both of the premiere poker tours in the world today but, with the addition of the leader in the online gaming world, the Congress is going above and beyond in presenting the best in the poker industry for the world to learn from. For more details on the World Poker Congress, be sure to visit their website at worldpokercongress.com.
Ed note: Party Poker have multiple tables available at every limit, 24 hours a day.