Poker Pair: Pamela Anderson And Doyle Brunson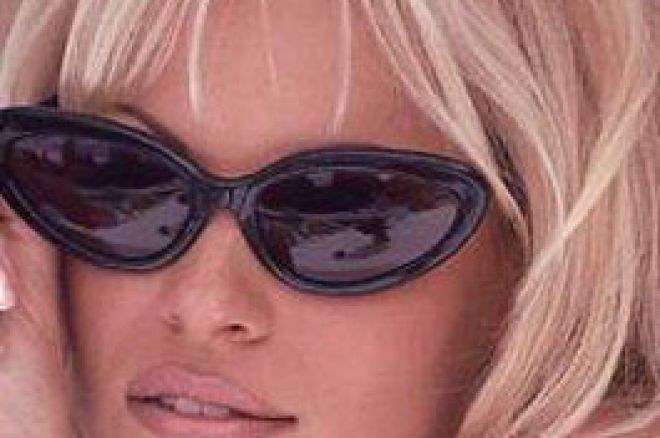 At first look, they seem as opposite as night and day, oil and water or Beethoven and the Sex Pistols. When they come together during the NBA Finals come Sunday, however, it will all seem natural.
Noted Playboy alumnus and "Baywatch" actress Pamela Anderson will join poker legend Doyle Brunson for a series of commercials for Doyle's Room's free poker site, doylesroom.net. The commercials will debut during the broadcast of the NBA Championship's Game Four Sunday between the Miami Heat and the Dallas Mavericks. The clips will continue to run until the end of the NBA Championship and will feature two of the most iconic figures in their respective fields.
"I have to say, that there is nothing more enjoyable in this world than getting to work with Pamela Anderson," said Doyle Brunson, spokesperson for DoylesRoom.net. "She is such a genuine and beautiful person. Having her on board is obviously a tremendous opportunity for the Doyle's Room brand."
While these commercials are for the promotion of the "play for free" wing of the Doyle Brunson Poker Network, Anderson hasn't been strictly playing there. She was a "bounty" in one of the weekly Bounty Tournaments at Doyle's Room recently, which usually features Doyle, his son Todd and "The Mad Genius" Mike Caro as the featured players. Anderson fared well in her shot at the Bounty Tournament, outlasting almost ninety percent of the field of nearly 900 players before having her bounty claimed.
Is this something we'll be seeing more frequently in the future when it comes to the marketing of poker rooms? With nearly 300 different rooms in competition with each other, setting yourself apart from the field will become more and more difficult as the online game heads into the future. For now, however, we can at least be entertained by what should be an interesting commercial spot featuring the winning pair of Doyle Brunson and Pamela Anderson.