PokerStars: Our Best Deal Ever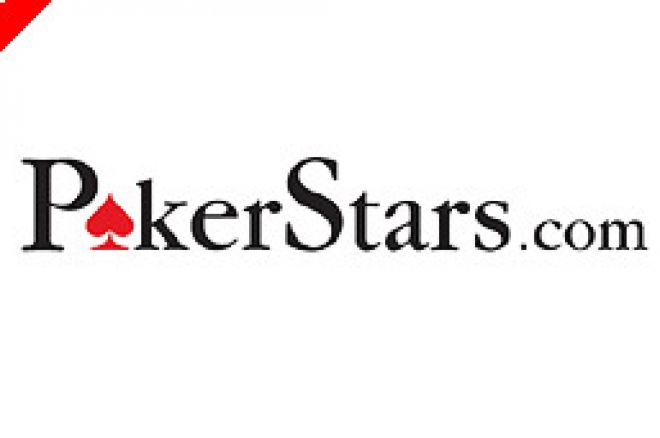 As many of you know, when it comes to the online poker deals we offer, I usually let our website do the talking for us. But, a deal has come along that I think warrants everyone's attention. This deal is not just at any online poker room either – we're talking PokerStars here.
PokerStars currently have a promotion where they are offering a 100% deposit bonus up to $50. This is really rare, and they don't do this very often. This offer is good through June 30th. But, we here at PokerNews.com are sweetening the pot for anyone who signs up through us.
If you sign up through the PokerNews.com PokerStars link, you will get an extra $25 on your deposit. That's a $75 bonus for a $50 deposit at PokerStars. This is the best deal we have ever offered at what many consider to be the best online poker room out there. At the risk of sounding like an infomercial, but wait – there's more.
Right now, we have a lot going on with PokerStars. The company has generously offered two separate $15,000 freeroll packages. One is to the Aussie Millions, which promises to be one of the coolest events on the circuit. After a banner 2006, the Millions looks to be one of the top events of 2007. Next, we also offer a $15,000 package to the PokerStars Caribbean adventure. This World Poker Tour event is one players look forward to for months.
We also offer a monthly $2,500 freeroll. All of these value adds mentioned above are exclusive to PokerNews.com readers. Which means, instead of fighting fields of 2,000 to get to one prize, these freerolls will have really reasonably sized fields, and will add a lot of value to players pockets.
PokerStars also sends a ton of players to the WSOP, and this year is no exception. With about 40 days still to go to the main event, PokerStars has already qualified over 1,000 players for the WSOP main event. In addition, the site will send 150 players from one tournament. The 150 seat guaranteed tournament set for July 16th.
Also, there is my personal favorite, the EPT. PokerStars will soon begin satellites for the European Poker Tour. The first stop is reportedly in Barcelona this year, and it promises to be another banner year on one of poker's coolest tours.
To qualify for the PokerNews.com bonus, you have to earn 100 Frequent Player Points (FPPs). To qualify for the PokerStars 100% bonus, you have to earn 10 FPPs for every dollar of bonus redeemed.
As you know, you don't see the sales text very often from me. I only talk about these things when I really feel strongly about them. If you have never tried PokerStars, now is definitely the time. Remember, the PokerStars 100% offer is only good through June 30th.
Ed Note: Sign up at Poker Stars today, and see what all the fuss is about.