Scott Fischman To Endorse PokerPadz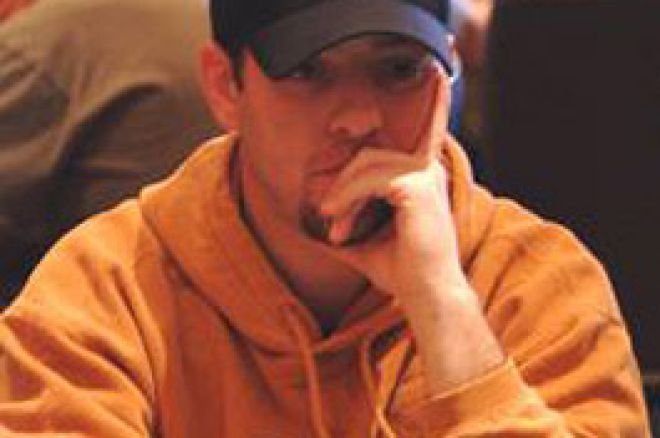 It was announced earlier this week that PokerPadz and 2004 World Series of Poker double bracelet winner Scott Fischman have entered into an agreement for Scott to endorse the PokerPadz product.
For those of you who may not have seen the PokerPadz innovation or read some of the previous articles regarding the device on PokerNews, PokerPadz is a mouse pad was created by K & K Novelties, LLC to recreate the feel of a real casino table. Using standard casino table felt covering an 8" x 14" foam pad and a vinyl bumper in the oval shape of a poker table, the desire of the company is to provide a realistic feel for an online player at their computer. Shuffling the chips that are supplied with the product helps to give this natural feel, something that Scott was drawn to.
"This unique product really got my attention," said Scott. "It's something that every poker player should have, and I'm excited to be endorsing the product." As a person who developed his game in the online world, Fischman knows the importance of not only being comfortable when playing online but also being comfortable in the live tournament arena, which the PokerPadz simulate.
"We are thrilled to welcome Scott to our team," says Kristin Cranford of K & K Novelties, LLC. "He is the perfect spokesperson for PokerPadz, as he is an ideal combination of online poker player and live tournament champion. With such a broad fan base and solid relationships in the poker world, Scott will accompany us as we reach an expanding customer scope."
Fischman's achievements in the poker world are many and, as such a visible part of the poker world today, his endorsement of the PokerPadz product is significant. At the 2004 WSOP, Scott won two events within a two day span, one in a No Limit Hold 'Em event and the other in the most recent H.O.R.S.E. tournament played in at the World Series. He has also been on several World Poker Tour broadcasts, taking the "Young Guns of Poker" title, and is also an extremely skilled online player. He has written a chronicle of his journey as well in a new book out now called "Online Ace" (writer's note: a review is forthcoming of this book).
For further information on the products from K & K Novelties or to take a look at PokerPadz themselves, be sure to visit their website at pokerpadz.com
Ed Note: a Deposit Bonus for Poker Stars? You bet. But only when you sign up through PokerNews.com.