Women Only: Hollywood Poker's 'Diamonds' to Debut at WSOP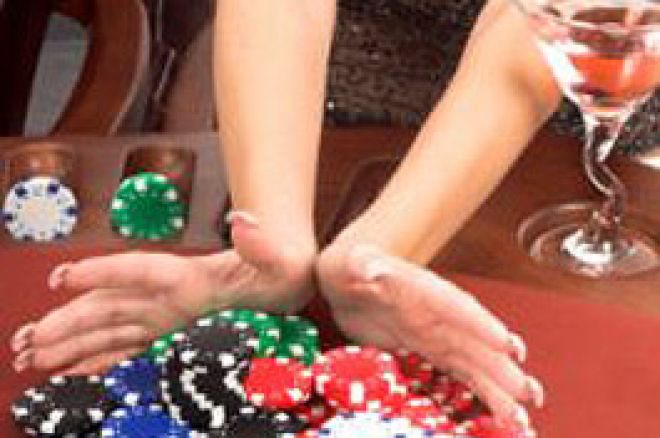 They say the diamonds are a girl's best friend, but in this case they may be charity's best friend. Hollywood Poker.com is launching its all-star team of women celebrity players, dubbed the Diamonds, by sponsoring them in this year's WSOP Ladies event. Should any of gal celebs cash in the event, 25% of their winnings will go to their favorite charity.
Hollywood Poker's team is indeed a star-studded cast, made up of Anne Heche, Kelly Hu, Ricki Lake, Victoria Pratt, Mimi Rogers, Jean Smart and Mena Suvari. Anne Heche, whose television series Men in Trees is in debut, is playing for Darkness to Light. Kelly Hu of X-2: X-Men United is playing for Reef Check Hawaii. The Jacaranda Foundation is the designated charitable beneficiary of Ricki Lake, star of the new movie Park. Mimi Rogers, star of Big Nothing and no stranger to the felt, will be playing for Dream Foundation. Jean Smart will get a chance to see if her role in Lucky You gives her an edge on the field as she plays for the Alzheimer's Association. Victoria Pratt, from ABC's Day Break, will be playing for St. Judes. Mena Suvari, everyone's favorite American Beauty, will be playing for World Vision.
Hollywood Poker is giving the gals some schmooze time before each day of the Ladies event on July 9th and 10th. Anyone looking for some quality celeb viewing should check out the Rio an hour before tournament start times. They are also granting interviews, but only to media credentialed in advance. Sorry guys. I don't think writing for your high school newspaper back in the 80's is going to cut it.
There were years when the WSOP Ladies event languished in favor of larger open field events. But with the increased number of online qualification opportunities and successful women's tournament campaigns like the LIPS Tour, the WSOP Ladies event has found new luster. The addition of Hollywood Poker's Diamonds insures this year's record field will positively sparkle.
Ed note: Man, or Woman – its always Diamonds when you play at Hollywood Poker