Online Poker Weekend Wrap Up - Massive $432,000 Overlay Highlights Action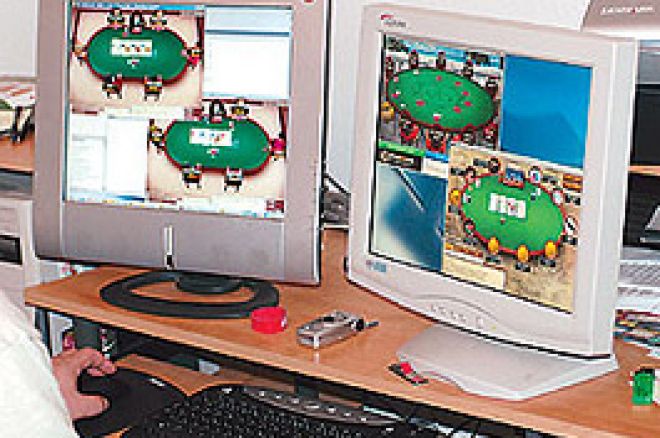 This past weekend was highlighted by the biggest overlay we can remember in an online poker tournament, the $432,000 overlay that 568 players enjoyed on the iPoker network. Not surprisingly, the biggest winner of the week came from the iPoker tournament, as player JAmbrose55 took down a huge $240,000 win, the biggest single win we have seen in some time. Here is the summary, see you next week.
Bodog Poker $100,000 Guaranteed
The Bodog Poker $100,000 Guaranteed saw 880 players front up the $100+$9 entry fee, with a small overlay for participants. With a more manageable field, and some serious money on the line, this tournament has become a popular one for players everywhere. It was a fast and furious tournament, with the final ten players decided in a relatively short time, given the size of the field. It was no surprise then, that the final table itself went the same way, and with five players down, the last four standing were Rajendra33 (323,926), The Maven (490,683), 2v (505,138) and chip leader papadelpoker (880,251).
2v was the first of the four to depart, unlucky to go with his pocket kings running into The Maven's aces. Papadelpoker was putting the pressure on preflop, and ran up to 1.4M in chips, which was roughly two-thirds of the chips in play. The Maven departed in third place when papadelpoker's pocket sixes turned a full house, giving papadelpoker a massive chip lead over Rajendra33. Rajendra33 put up a valiant fight, but was forced to push all in on a flush draw. Papadelpoker made the call with middle pair and the board blanked out to give him the win – just desserts for the predominant chip leader.
Bodog Poker $100,000 Guaranteed Results
papadelpoker - $25,000
Rajendra33 - $14,000
The Maven - $9,000
2v - $6,500
ZVX123 - $5,400
wolfyy – $4,400
SgtNicks - $3,400
Kefkas - $2,400
pinappls - $1,550
Woland1 - $1,000
i-Poker 1 Million Guaranteed
With the Stars 1 Million on hiatus this weekend, it was expected that the i-Poker network (Titan Poker, Noble Poker, Poker Ocean) $1000+$100 1 Million Guaranteed would attract a huge field. When it came time to start though, there were only 568 entrants, which meant that there was a huge overlay of over $400,000 for participants. When the final table rolled around, there were some short stacks in very immediate danger but luckily for them, some of the bigger stacks busted out first. Laser66 started the final dance in sixth but departed in tenth – making a bizarre push with QT, and was followed by whoisnixt and hmeh. Olicorne started with barely enough chips to pay for one round, but lasted till seventh, unlucky to bust with pocket tens versus the A8 of Iplaypokah.
Going into six-handed play, Iplaypokah had a commanding lead over the field with roughly 631,000, and it got even bigger when he knocked out shadydealings in sixth with AJ dominating shady's JT. However he then doubled up jambrose55 and gave away the chip lead, before regaining it when he eliminated LysMelk in fifth place. Kimbola had survived shortstacked all day and made a valiant effort to finish fourth, and BadgerPro was unluckily knocked out in third when his jacks fell to jambrose's A2. Although i-Poker doesn't have a deal-making function, jambrose55 and Iplaypokah were astute enough to contact support and they made a deal, $240,000 for chip leader jambrose55 and $215,000 for Iplaypokah – easily the biggest paydays of the weekend.
i-Poker 1 Million Guaranteed Results
jambrose55 $240,000
Iplaypokah $215,000
BadgerPro $75,000
kimbola $55,000
LysMelk $45,000
shadydealings $35,000
Olicorne $30,000
hmeh $25,000
whoisnixt $20,000
Laser66 $12,500
Party Poker Sunday Million Guaranteed
As expected, the field at Party Poker was huge, with 5482 entrants making it one of the largest fields to date since they changed the guarantee. While most players at this stage of the tournament tighten up with the big bucks on the line, this final table took the complete opposite route with players all in at every opportunity. With nine players left, shortstack musallet8 pushed all-in, he was reraised all in by Dubuc111 for 1.14M, and then chip leader M8kingMoves went over the top again. Musallet8 had AQ, Dubuc111 pocket nines and M8kingMoves had jacks. An ace on the board doubled up musallet8 and sent Dubuc111 home in 8th.
M8kingMoves and mush82 traded the chip lead, and were knocking out players at will. Mush82 took out zimt1, hitting a full house with AJ versus zimt1's pocket queens and then M8kingMoves caught a flush on the river with Qh9h to crack Sambr's kings and send him home in fifth. After luckymaggs was eliminated in fourth, play continued for a short while 3-handed. The chips shifted around and suddenly all players were roughly even in chips, so M8kingMoves, mush82 and CeroAngelo cut a deal. The deal-making, as always, was probably the most fascinating part of the day, as CeroAngelo and mush82 had to coax M8king Moves into just attempting to navigate the software. Eventually players received $100,000 each, and decided to play on for $20,000, which was split amongst the first three players. CeroAngelo took the nominal first place.
CeroAngelo (North York) $110,000
mush82 (Bloomindale) $106,000
M8kingMoves (Coral Springs) $104,000
luckymaggs (Lakewood) $46,597
Sambr (Gillette) $38,374
musallet8 (Miramar) $30,151
zimt1 (Aschheim) $21,928
Nanodrum (Tel Aviv) $16,446
Dubuc111 (Las Vegas) $10,964
Sebi444 (Westchester) $5,482