Whoa! H.O.R.S.E.ey – ESPN and Harrahs's get Their Wish With a Star Studded Final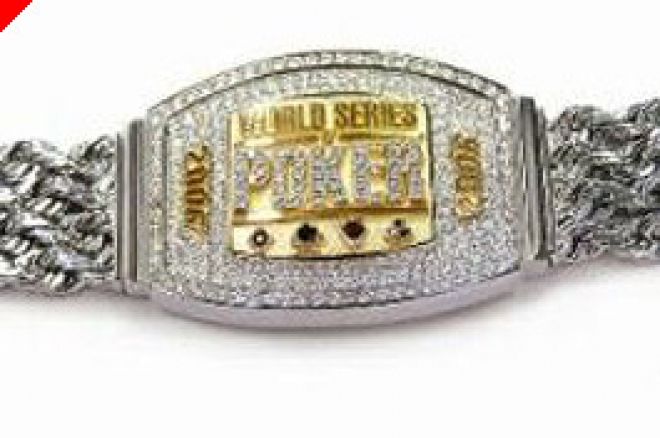 Doyle Brunson, Chip Reese, Phil Ivey, Andy Bloch, 1993 World Champion Jim Bechtel, TJ Cloutier – the all star line up that will play for the title for the WSOP $50,000 buy in HORSE event is just what the TV poker doctors ordered, and ESPN couldn't be happier.
When the schedule for the 2006 World Series of Poker first came out, one event stood tall among all the rest – The $50,000 buy in H.O.R.S.E. (mixed game) event. The discussion from the start was 'how many people are going to pay $50,000 to enter a poker tournament'? Numbers as low as 50, and as high as 400 were bandied about, but everyone knew once it was time for the money to be put up, the truth would be told.
The truth was told Wednesday morning, as 143 participants ponied up the highest WSOP buy in ever on record, $50,000. The structure was made extra slow for the event, and in fact only 10 or so players were eliminated in the first day of play. Participants knew this would make for a grueling day two of play, and they weren't disappointed. Rumors were flying that ESPN was going to push the final table one day, and make the event a four day event. That never came to pass, and the players had to play a marathon 19 hour day two, arriving to the final table number of 9 just before 9am this morning.
The Final Table is set for tonight, and the chip counts are:
David 'Chip" Reese – 1,756,000 in chips
Doyle Brunson – 1,227,000
Andy Bloch – 934,000
Phil Ivey – 885,000
Jim Bechtel – 841,000
David Singer – 745,000
Dewey Tomko – 438,000
TJ Cloutier – 351,000
Patrick Antonius - $13,000
As you can see Patrick Antonius, who had the entire field doubled in chips at times in this event ran into some tough luck late, and defines short stacked at 13,000 chips. You also have to feel for top players Robert Williamson III, Gavin Smith, Barry Greenstein, and Joe Cassidy, who were the last four players out before the final table lineup was set.
So, with buy in of $50,000, the prize pool has to be pretty hefty, and it did not disappoint. The total amount of money in the prize pool is 6.8 Million, and here is how the prizes break down.
1st place - $ 1,716,000
2nd place - $ 1,029,600
3rd place - $ 617,760
4th place - $549,120
5th place - $480,480
6th place - $411,840
7th place - $343,200
8th place - $274,560
9th place - $205,920
The final table number may confuse you a little. The event, as it was a HORSE mixed game event was played 8 handed. But, since the final table of this event is No Limit Hold Em (to accommodate TV viewership), the final table is actually 9 handed. Judging from Antonious chip stack, it may not be 9 handed for long, but you know what they say….a chip and a chair….
The players get about 8 hours off, before the first of them have to report for their ESPN interviews at about 6pm. The final table is supposed to start at 9pm, and hopefully the players will be fresh enough to play good poker. There is a lot on the line.
Ed note: Put it all on the line at Doyle's Room